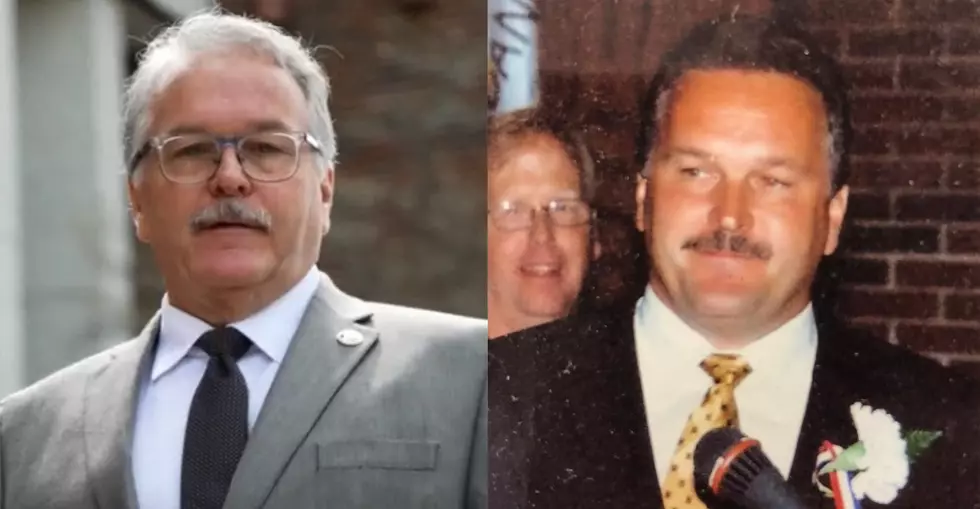 Danbury Mayor Dean Esposito Explains Why He is Rocking a 70's Style Mustache
City of Danbury Youtube/Dean Esposito
Danbury Mayor Dean Esposito has his macho game on lock.
You cannot be macho, unless you've rocked a non-ironic mustache in a multitude of different decades, and Espo has. His 2022 stache got on my radar a few weeks back when I saw him marching with a local group down Main Street. We caught up with Mayor Esposito on Friday (5/13/22) and asked him about it, this is what he had to say:
"You know I had a full goatee for the last few years and I had a mustache in the past. But, I was doing a tour up at Danbury High School with the Commissioner of Education for the state, and a group of people, and we were walking through the halls and the kids were really nice.
They were yelling, hey Mayor, Mayor! I was really happy to be up there, it was some good feedback and then there was a group of young ladies, and I went over to say hi and one of them said hey Mayor, you look like that guy from TV. And,
I'm thinking, Tom Selleck, Brad Pitt, something like that. I said the guy on TV, which one, she said that guy, the one that sells the chicken. I go Colonel Sanders? Yeah, they start yelling Colonel Sanders, Colonel Sanders! I went home that night, I told my wife the story and she said, it's time to shave my friend." 
So that is the story behind this 2022 mustache, the Mayor was running from his resemblance to the Colonel.
I think he looks more like Mr. Feeny from Boy Meets World.
I know a lot about running from the "look-alike" thing, I'm told I look like Danny Bonnaduce or Vincent Van Gogh.
No one photo bombs like former Danbury Mayor Mark Boughton, no one.
P.S. Check out the Mayor's hoop skills. You can listen to the long-form interview with Dean Esposito from Friday (5/13/22) below. In it, we discuss his basketball skills, the Danbury Youth Summer Camp and the heroics of the Danbury PD.
Danbury Group Places Flags on Veteran's Graves Ahead of Memorial Day
A small group of volunteers that included Danbury Mayoral candidate Dean Esposito gathered on Sunday morning (5/23/21) in Wooster Cemetery. The workers were there to dress up the gravesites of American war veterans ahead of Memorial Day.
A Look Inside the I-95 Studio
Greater Danbury Area Google Images Hilariously Overanalyzed