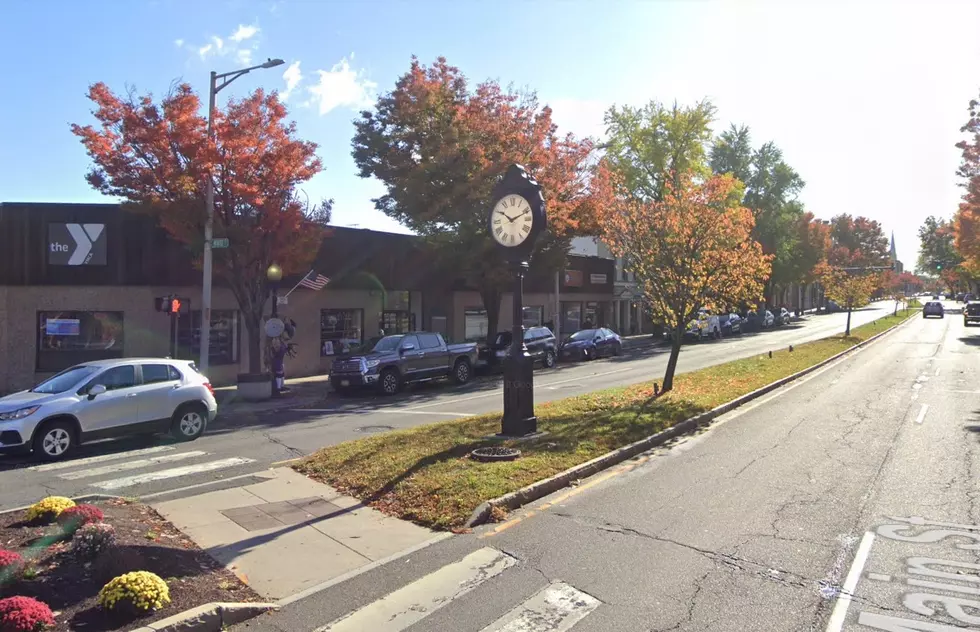 Danbury Calls Out Local Establishments as Hat City Becomes a Red Zone
google
In the wake of the City of Danbury becoming designated as a Red Zone for the potential transmission of COVID-19, Mayor Mark Boughton's office has issued a few stern warnings as we approach the Halloween holiday.
Enter your number to get our free mobile app
Just a day or two after Mayor Mark took to social media to explain that he will no longer be giving out specific COVID-19 related numbers while directing residents to the state's public health website for the stats, he announced on Wednesday, there were 29 new cases of covid-19 in the city of Danbury. That number puts the rate of 25.37 per 100,000, which exceeds the criteria for Red Zone status on both the school level and the overall city level. The mayor went on to explain that the Hat City's positivity rate rose from 3% to 5.7% week-over-week, which is considered a large increase.
Many residents of the Hat City received a community outreach alert in the form of text messages and emails just before noon on Thursday (October 29), explaining that the city strongly discourages any Trick or Treating activities throughout the weekend. The alert also asks that all local residents and businesses abide by the direct guidance regarding the spread of COVID-19 that has been issued by the State of Connecticut throughout most of the year.
During his daily "Live at 5" social media video stream on Wednesday, Mayor Mark further explained his thoughts behind both Trick or Treating activities and Halloween parties that have been announced at a few local establishments.
"Now look, folks, here's the deal-io: Halloween. No Bueno. Not Good -- in the sense that you can't go door-to-door. And I know what you're saying, 'I'm a citizen of the United States of America, I can do what I want,' and you can. Yes, you can, you absolutely can," said Boughton. "Please don't do it though. Why would you want to do that and get people sick. If you want to out candy out, put it out on a table ... put people on the honor system." Mayor Boughton then when on to explain that there will be police officers present on either side of Deer Hill Road, Danbury's most popular trick-or-treating destination.
In regards to potential Halloween parties that are seemingly popping up at a select number of local establishments, Boughton said that they city authorities have taken notice, saying "If you're doing something illegal, don't put it on Instagram... We've got your number, we're coming to your restaurant... we'll be visiting over the next three days... The reason we go from 3% to (almost) 6%, is because people aren't following the guidance!" said Boughton. "people send us video, they narc ya' out in a second."
With those warnings, the City of Danbury also encourages residents to continue to "wear a mask, wash your hands frequently, and stay away from large groups of people."
Finally, it's been announced that there will be two free testing sites over the weekend. One is tomorrow, October 30, at PriceRite on Main Street from 9am -12pm and the other is Sunday, November 1, at City Hall from 10 am - 2pm.
Danbury's Zombie Properties Are an Eerie Sight