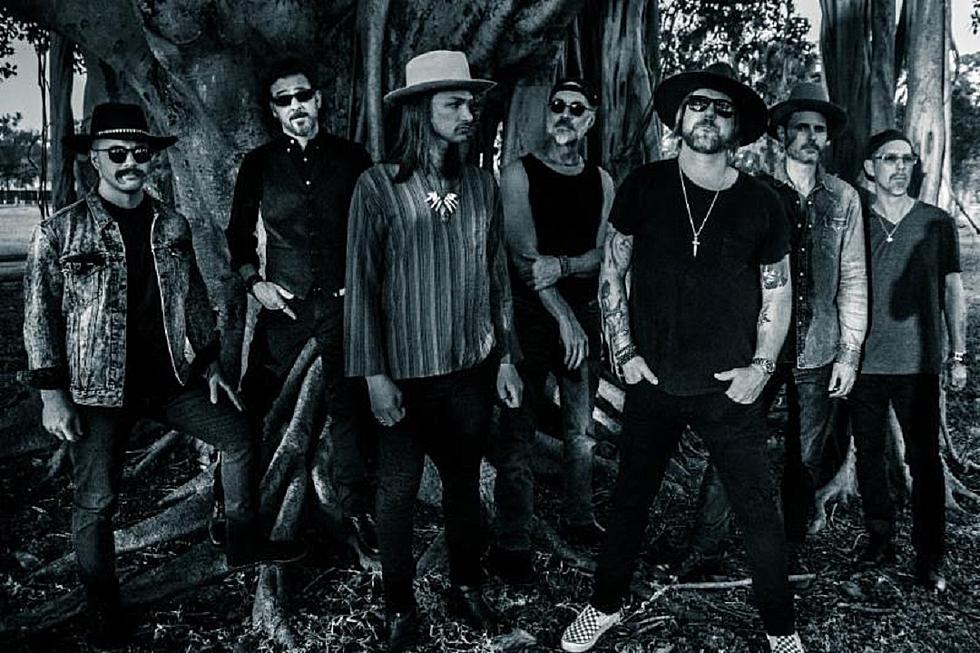 First Listen: The Allman Betts Band, 'Down to the River' [Exclusive]
Courtesy of Big Hassle PR
The year 2017 was a tough one for Devon Allman. The son of Shelley Kay Jefts and Allman Brothers Band leader Gregg Allman spent the year morning the deaths of both of his parents, who died in December of 2016 and May of 2017, respectively.
So, Allman turned back to music. Looking to honor his revered father, the younger Allman organized a star-studded show at the Fillmore in San Francisco, Calif., at which he'd debut a new band, the Devon Allman Project. Also on the bill was Duane Betts, a newly solo artist and the son of another Allman Brothers Band founder, Dickey Betts. That night would become the start of a new musical partnership.
Betts spent 2018 opening for Allman's band -- but with songwriter Stoll Vaughn, they were also writing new material on their days off. They realized that, together, they had new music to make, and they knew just the person to join them in their endeavor: Berry Duane Oakley, the son of Berry Oakley, the Allman Brothers Band founder who died in a motorcycle crash in 1972.
Allman, Betts and Oakley also recruited slide guitarist Johnny Stachela, drummer John Lum, keyboardist John Ginty and percussionist R. Scott Bryan to round out their new group, the Allman Betts Band. In late 2018, they entered Muscle Shoals Sound Studios with producer Matt Ross-Spang and guest musicians Peter Levin (a former Gregg Allman bandmate) and Chuck Leavell (a former Allman Brothers Band member), and emerged with Down to the River.
A nine-song, live-to-tape album, Down to the River is due out on Friday (June 28), via BMG. However, The Boot's readers can get an early first listen to the project below; standout tracks include the grooving "Try" and the album-closing "Long Gone." Allman describes it as "soulful Americana, with teeth."
"There's some classic '70s rock feels, some R&B, some Texas, some Nashville," he continues. Adds Betts, "Hopefully it resonates with people. It's been a beautiful process."
In support of Down to the River, the Allman Betts Band have stacked their calendar with a summer and fall full of tour dates, both headlining and festival shows. They'll also be opening a few shows for John Fogerty. Visit AllmanBettsBand.com for more details.
Stream the Allman Betts Band's Down to the River
Ranking the Allman Brothers' Albums