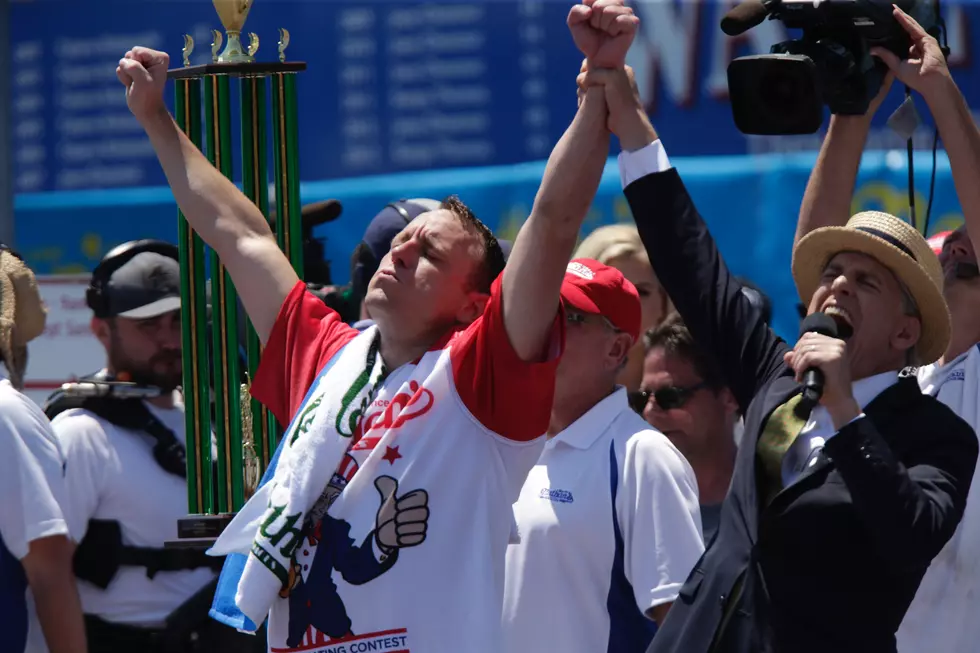 Two Connecticut Residents to Compete in Halloween Candy Eating Championships
Joey Chestnut - Getty Images
How much Halloween candy could you put down in one sitting without getting sick?
Enter your number to get our free mobile app
If you're a big fan of watching how many hotdogs the No. 1 ranked eater in the world, Joey Chestnut, can ram down his throat, do I have an event that's going to work up one hell of an appetite.
This is Major League Eating at its very best. The event is called 'The Halloween Candy Bowl' which will be live-streamed from the Bellagio Hotel in Las Vegas on October 31 featuring the champion of all professional eaters, Joey Chestnut.
Two professional eaters from Connecticut, Miki Sudol and Nick Wehry, both from Torrington will also compete. In her Major League Eating debut back in 2013, Miki ate 40 Nathan's Famous Hot Dogs with buns included. During another eating competition the following week, Ms. Sudol downed 7.5 pounds of deep-fried asparagus in 10 minutes. It's a gift!
Nick Wehry, who's relatively new to the sport, has downed 34 hotdogs with buns in 10 minutes. Wehry also winged down 11 pounds of strawberry shortcake in just eight minutes. You may not believe this, but Wehry works as a diet coach and competes in bodybuilding.
The Candy Bowl in Vegas on October 31 will feature a steeplechase format. There will be six different Halloween favorites featured including candy corn and peanut butter cups. Each contestant must finish one pound of each of the six featured candies before moving on to the next. The first competitor to finish all six or the competitor with the most candy eaten in six minutes will be crowned the winner.
Good luck to our two Connecticut eaters, Miki Sudol and Nick Wehry. If you'd like to cheer them on during the Halloween Candy Bowl, click on majorleagueeating.com.
SWEET: Here are the most popular Halloween candies