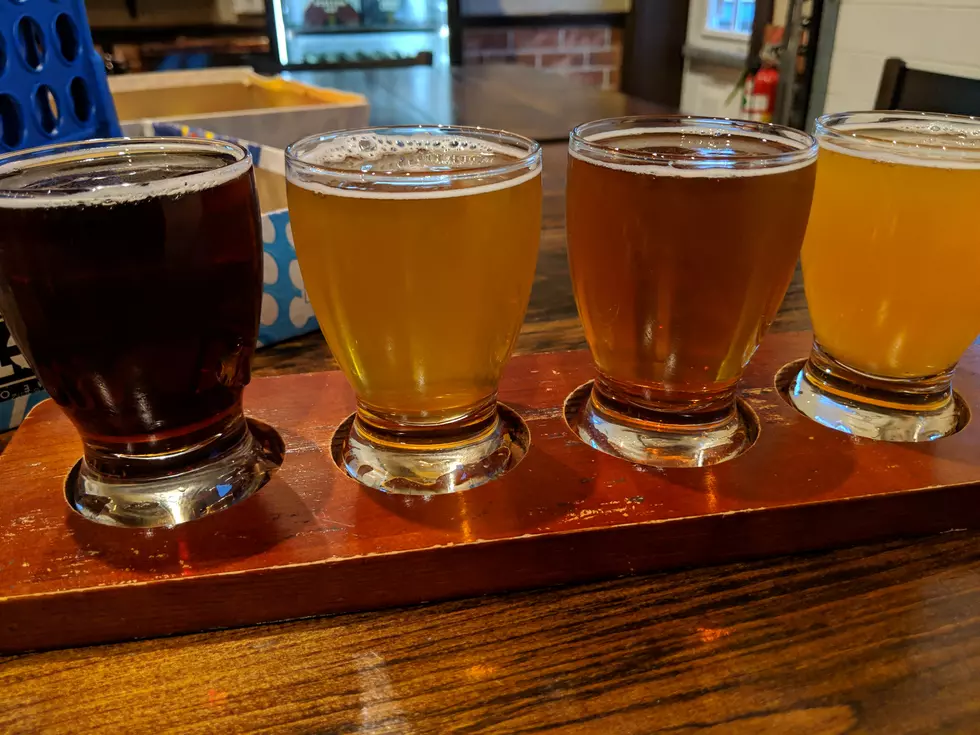 Win Two Flights of Beer at Each of 13 Local Breweries
Getty Images/iStockphoto
As a special thank you for being awesome, and because we know how much you love craft beer, we're running another special contest for i95 Rock mobile app users only. We're giving away a pair of Brew Cards, which are each good for one  flight of beer at all 13 of the following CT and NY breweries:
Bad Dream Brewing
Bad Sons Beer Co.
Bull & Barrel
Charter Oak Brewing
Housatonic River Brewing
Woodbury Brewing
Black Hog
City Steam
Fairfield Craft Ales
Iron Brewing
Steady Habit
Peekskill Brewery
Witchdoctor Brewing Co.
Here's how to win: Grab the free i95 Rock mobile app and right on the app homepage, you'll see a little icon that says "Brew Me!" Like this:
From there, tap that "Brew Me!" button, fill out the quick form and you''ll be entered to win the grand prize! It's just that simple.
You can find the i95 Rock mobile app for free in your App Store or on Google Play just by clicking this link.
And if you simply can not wait to find out if you're the winner, you can buy the the Brew Card for just $35 by visiting the Seize the Deal website for the Danbury area.
Good luck!