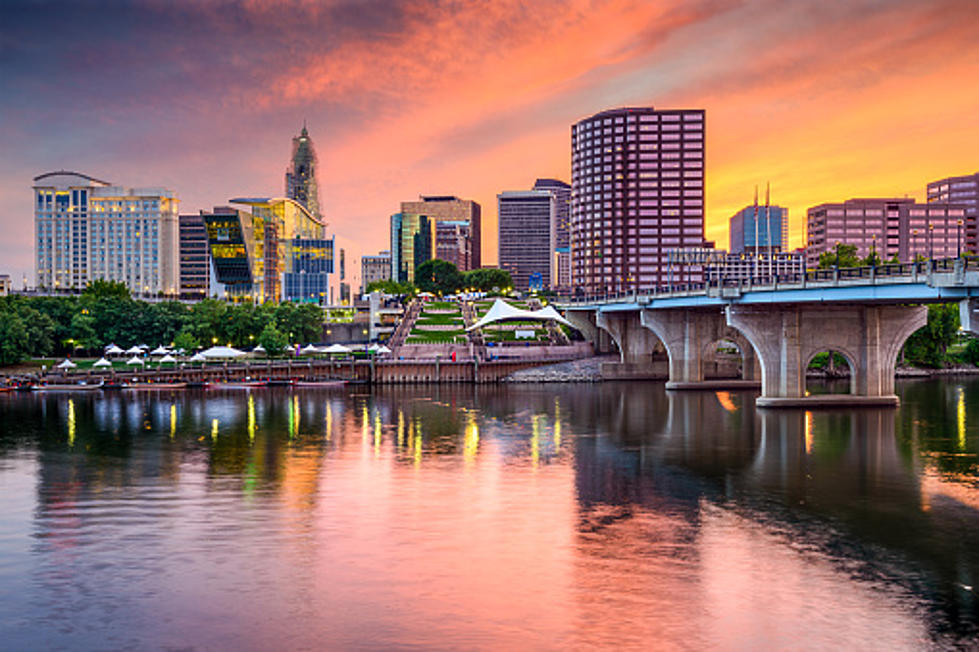 A Connecticut City Was Nationally Recognized for Its Bad Drivers
Sean Pavone
In January of 2023, I told you the Stamford corridor of I-95 was nationally recognized for it's highway congestion.
Just a few months later, I'm delivering more bad news for CT roadways. Hartford drivers were recently labeled as some of America's worst, landing at #15 on the list. New York, NY was recognized as having America's Best Drivers.
The study was conducted by Clever Move who examined data on the 50 most-populous U.S. metro areas. The information was pulled from a variety of national sources, including National Highway Traffic Highway Safety Administration. They weighed and studied the following metrics:
Average annual traffic fatalities per 100,000 residents from 2014-2020
Average annual alcohol-related traffic fatalities per 100,000 residents from 2014-2020
Days of precipitation per year
Average annual vehicle insurance premiums in the state
Allstate's best drivers rank
Percentage of uninsured drivers in the state
Google Trends for "DUI"
Auto repair shops per 100,000 residents
These are the Americans cities listed as having the country's worst drivers:
1 - Jacksonville, FL
2 - Louisville, KY
3 - Orlando, FL
4 - Tampa, FL
5 - Nashville, TN
6 - Memphis, TN
7 - Riverside, CA
8 - New Orleans, LA
9 - Birmingham, AL
10 - Sacramento, CA
11 - Oklahoma City, OK
12 - Columbus, OH
13 - Kansas City, MO
14 - Atlanta, GA
15 - Hartford, CT
The data analysis didn't stand alone, according to Clever Move a poll of 1,000 American drivers named Hartford the #10 city for bad drivers. Hard data mixed with human opinion, makes a dirty bad driver salad.
For their more detailed breakdown, Clever Move had this to say of Hartford drivers:
"The New England area seems to have a reputation for aggressive drivers who don't follow the rules of the road. Boston, for example, has been on more than one list ranking it as the worst city for drivers. Yet, surprisingly, Americans are twice as likely to think Hartford drivers (17%) are worse than those in Boston (8%).
Like most of America's oldest cities, Hartford's streets weren't planned with modern vehicular traffic in mind. The roads are narrow and crowded, which can reduce visibility and increase the risk of sideswipes and head-on collisions. 
With all the pedestrians and cyclists on the road, as well as frequent wet weather, the conditions in Hartford can be challenging for even the best drivers." 
NATIONAL STUDY RESULTS
80% of Americans think they are a good driver.
Data shows Florida is the worst state for bad drivers.
California is the most polarizing state in America for bad drivers. The opinion poll has 6 California cities listed as having the best drivers and 5 California cities cited as having the worst drivers.
Don't feel bad Hartford. I live in Danbury, CT and if we had enough residents to qualify for this study, the Hat City would have been a runaway number 1. We talked about this on the Wednesday (3/29/23) edition of the I-95 Morning Show, listen below.
Check out the Ethan, Lou & Large Dave Podcast on Apple and Spotify.
5 Driving No-Nos that are on the Rise in CT
There are far too many of us, no one is paying attention, no one is doing the right things. These are the 5 no-nos that appear to be on the rise here in CT.
10 Extraordinary Reports of CT Bigfoot Encounters
The
Bigfoot Field Research Organization
is a legit group that takes the business of Bigfoot very seriously, so if you have had an encounter with a Bigfoot, you should not hesitate to reach out to them. When you think about Bigfoot, and I do a lot, Connecticut is one of the last places that comes to mind but there are far more eyewitness accounts than you might imagine. These are 10 of the most extraordinary Bigfoot sightings in the Nutmeg State.