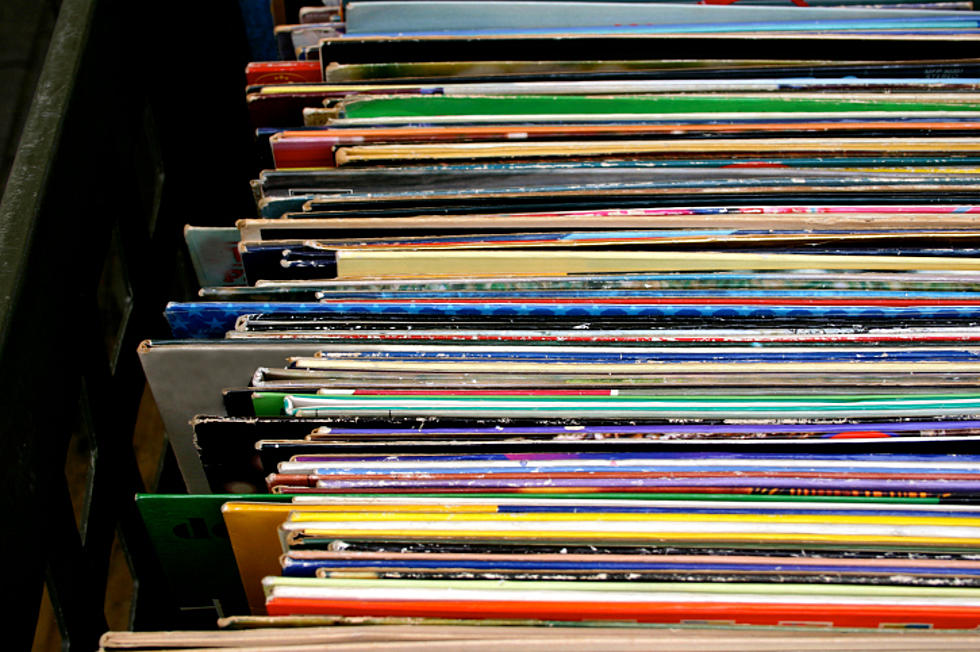 What's Your Greatest Second Album Top Five?
Maaike Boot
The release of band's second album can often be a make or break moment. For some it's the pressure of repeating the success of its debut while for others it's another chance to prove the failure of their debut was only a fluke.
What do you think are the five greatest second albums of all time? I'll start things off by giving you my own top five list. Check it out then give me your top five in the comment section below or on i95's Facebook page. Choose carefully, though. You may not get a second chance!
5

In October of 1993 expectations were high among Pearl Jam fans when it came time for the follow-up to their debut album 'Ten'. The result was 'Vs.', an album that sold more copies in its first week than any other in music history. This classic second album includes the now timeless tracks "Daughter", "Dissident" and "Elderly Woman..." along with some amazing deep tracks including "Rearview Mirror", "Leash" and "Indifference".

4

'Van Halen II' - Van Halen (1979)

Van Halen's debut album was a massive success but it's their follow-up that solidified the band as arena headliners in 1979. A hard rock edge with sweet harmonies and killer hooks, that's what 'Van Halen II' is all about.

"Dance The Night Away" and "Beautiful Girls" continue to, as David Lee Roth would say, bring smiles to the hips of millions years later while Edward Van Halen tears it up on songs like "Somebody Get Me A Doctor", "Bottom's Up", "D.O.A.", and "Light Up The Sky". This also includes my favorite VH deep track "Women In Love".

3

'Piano Man' - Billy Joel (1973)

Imagine Billy Joel releasing his debut commercial disaster 'Cold Spring Harbor' in the year 2016. Chances are his record label wouldn't even let him record a follow-up. Thankfully Billy didn't arrive yesterday.

'Piano Man' is the perfect balance of stellar radio singles and amazing deep tracks. The title track, "Captain Jack", and "The Ballad Of Billy The Kid" still make classic rock radio rotations daily but it's songs like "Travelin' Prayer", "Ain't No Crime", "You're My Home", "Worse Comes To Worst", "If I Only Had The Words (To Tell You)", and "Somewhere Along The Line" that round out an album that is as close to perfection as it gets.

2

'Nevermind' - Nirvana (1991)

For a while very few knew that 'Nevermind' was Nirvana's second album since their debut album 'Bleach' was released on a small label. On the band's sophomore effort they completely destroyed hair band rock and brought in a whole new era with one song "Smells Like Teen Spirit".

What followed were the singles "Come As You Are", "Lithium", and "In Bloom". It was official, Nirvana was the real deal.

1

'Led Zeppelin II' - Led Zeppelin (1969)

This is the album that made Led Zeppelin worldwide superstars thanks to the top five single "Whole Lotta Love" but as we all know 'Led Zeppelin II' is much more than that.

Every single track is one for the ages. "What Is And What Should Never Be", "The Lemon Song", "Thank You", "Hearbreaker/Living Loving Maid (She's Just A Woman)", "Ramble On", "Moby Dick", and "Bring It On Home" are untouchable.