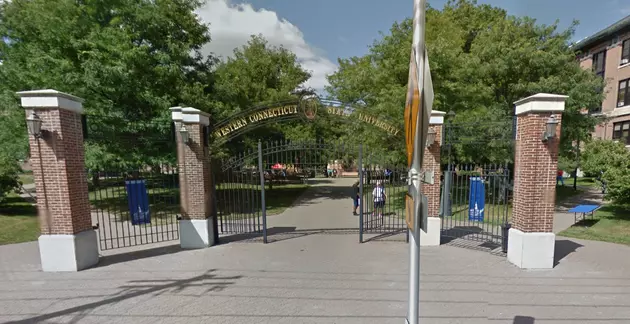 WestConn Offers Numerous New York Counties In-State Tuition
Credit: Google
Hello, Hudson Valley, NY, we'd like to welcome you in at a reduced price.
My alma mater, Western Connecticut State University, started something new when they opened their doors for the 2017 Fall semester. It was reported elsewhere that WCSU was considering a money saving offer for out of state students. However, I called the Office of Admissions to get the real answer.
Yes, we've already started, was the answer. So if you, or someone you know, is interested in attending WestConn, and you live in certain New York counties, here's the details from wcsu.edu. The Connecticut Board of Regents for Higher Education approved in-state tuition for Hudson Valley residents at its Sept. 16 meeting.
I loved my experience at WestConn, and it's campus and opportunities have grown in leaps and bounds since I graduated. This offering for students from Putnam, Westchester, Dutchess, Orange, Sullivan, Rockland and Ulster counties is fantastic. They now can enroll at the annual rate of $10,017, the same amount paid by Connecticut residents. Prior to the change, tuition and fees for students from those New York counties had been $22,878.
WCSU President John Clark said:
We will be providing our New York neighbors in the Hudson River region the same high-quality and affordable education as Connecticut residents enjoy. I invite everyone in the seven Hudson Valley counties to expand your college search and come visit our beautiful campuses
What Happens When Ethan & Lou Talk Baseball?
What's With the 'Corrupt Probate' Signs on Route 7? We Have Answers