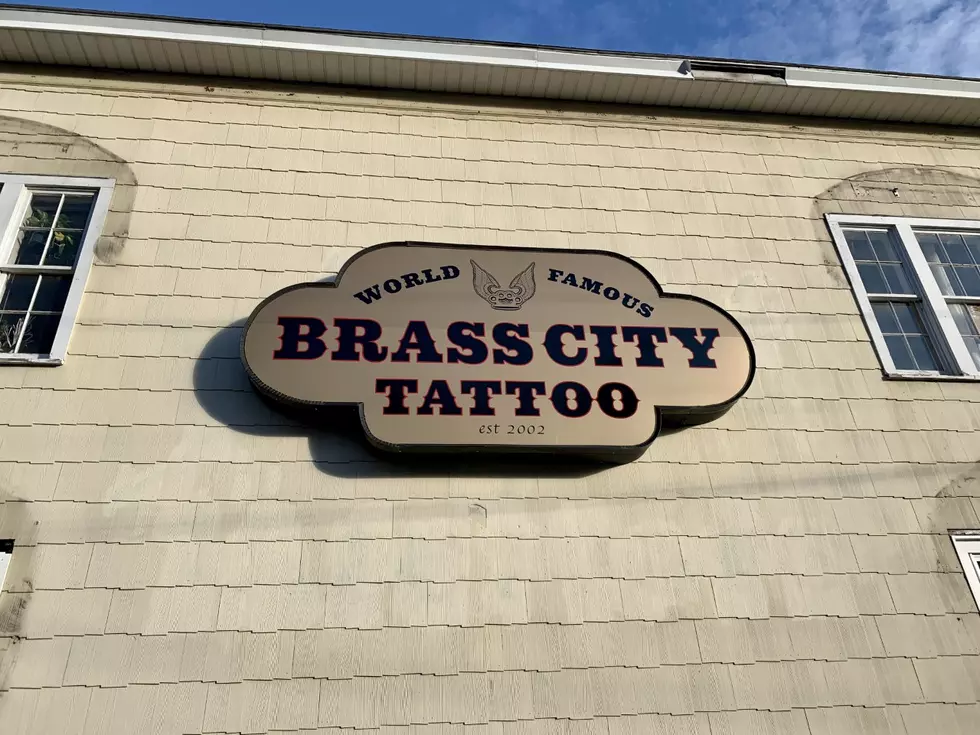 Waterbury's Brass City Tattoo Relocates to Watertown Avenue
Photo by Large "Conveniently Located" Dave
A Waterbury institution, the "world famous" Brass City Tattoo operated at the corner of Bank Street and Congress Avenue for over 18 years. Right before the holiday season, they received the shocking news that the building that they had been operating out of had been sold, and they were forced to move out. Merry Christmas, right?
Brass City Tattoo was one of the crown jewels of Waterbury's Brooklyn neighborhood. Many neighboring businesses have come and gone over the 18 years that they stood on that corner.
New year, new location. I'm happy to report that Brass City Tattoo has found a new home in just a couple of short weeks. The new shop is located at 1760 Watertown Avenue in Oakville.
Until recently, the building was home to Brass City Vape. It's located on the Waterbury/Oakville town line, at the intersection of Watertown Avenue and Falls Avenue. One of my dearest friends, I've known Brass City Tattoo's owner, Peter Morcey, and his incredibly talented family, for over 35 years. Pete was kind enough to let me use a couple of his photos of the new location, so, here's a sneak peek of the brand-new Brass City Tattoo at 1760 Watertown Avenue:
Your First Look Inside Brass City Tattoo's New Location in Oakville
Brass City Tattoo is now located at 1760 Watertown Avenue in Oakville. They are open from 12 until 8 PM Monday through Thursday, 12 PM until midnight Friday and Saturday, and closed on Sunday. Call 203-753 BRASS, 203-753-2727, or e-mail brasscitytattoo@gmail.com to book an appointment.
The shop employs 6 full-time artists: Jeff Lambert, Sean Martin, "Outstanding" Bill Grem, Dominic Picirillo, Dave Cassolino, and Sam Anderson. They will also feature visiting artists regularly, with Frank Luca and Darren Brass already booked.
A Look Inside the I-95 Studio