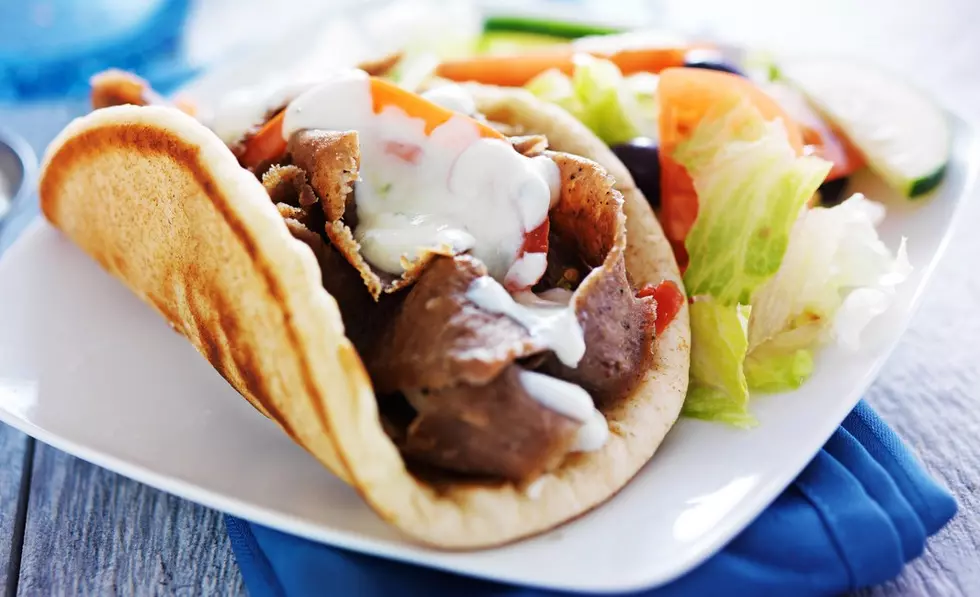 Two CT Restaurants Made the Top 100 Places to Eat According to Yelp
Getty Images
Yelp just put out there Top 100 Places to Eat list and Connecticut had only two eateries make the cut.
At #56 on the list was a place called Sandra's Next Generation in New Haven, CT. Sandra's serves southern-style soul food and they have rave reviews from top to bottom.
Finally, #83 was YiaYia's Greek Kitchen in Torrington, CT. Believe it or not, YiaYia's serves Greek. The Yelp experts had this to say: "Everything was delicious. We had the tirokafteri, dolmades, chicken gyro platter, and baklava for dessert. The pita was hot and fresh." 
My colleague Large Dave lives in Torrington and he agrees with the YiaYia's love. Dave said "it's beautifully decorated, they have great authentic Greek cuisine and the staff is very welcoming. You feel like you're drifted away to the Greek islands. It does not feel like a restaurant."
Congrats to YiaYia's and Sandra's! I've never had the pleasure of visiting either location but I'm sure the accolades are well deserved. BUT, this is typical of how the State of CT is treated nationally. Those of us who live here know that our food is one of our bright shining stars. We have way more than two restaurants that should be in the Top 100 in America. I think there are probably one or two more right here in Danbury alone.
For comparisons sake, I started counting how many Florida locations made the Top 100 list. I gave up and stopped counting after finding 7 of them, two in Orlando alone. I'll put CT food against Florida food all day and we'll win that. Connecticut's reputation is so poor in so many areas, it pulls us down in other ways. CT has a lot of problems, but food is not one of them.
Want more CT News? If so, check out the Ethan, Lou & Large Dave Podcast. The show is available wherever you get your podcasts, including Apple and Spotify. The program is the same one we do on the radio but with limited commercials and no music. You can also listen live by streaming the show on the I-95 Rock Mobile app, or tune into I-95 (95.1FM).
100 Diverse Danbury Eateries to Keep Your Taste Buds Busy
It's a lot to take in, Danbury has well over one hundred places to eat, these just happen to be the 100 Hat City spots that I can remember from the top of my head.
NOTE: There is a link in the description box to each businesses' menu or website.