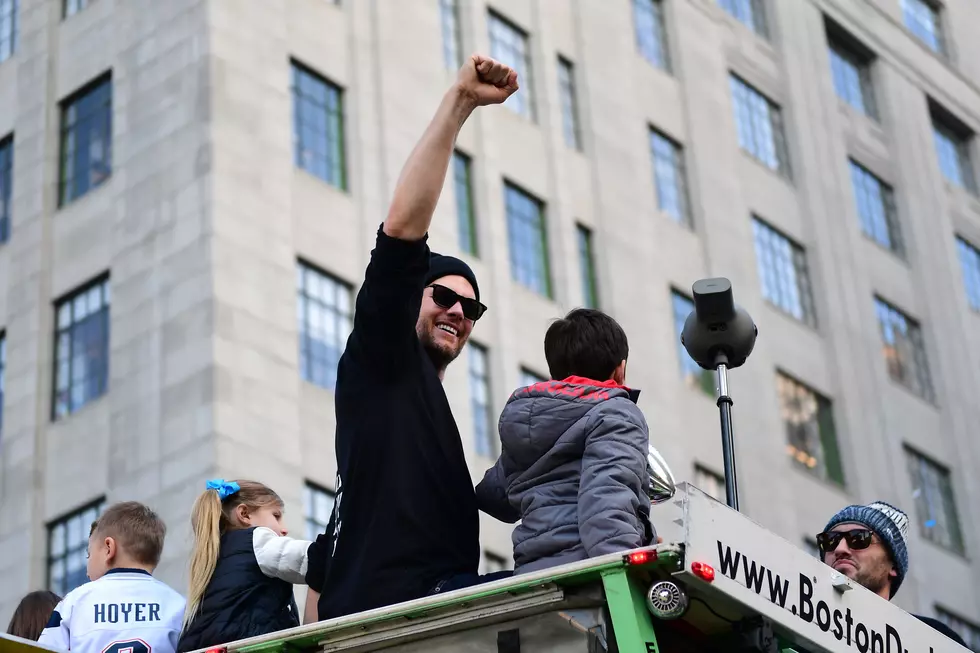 Tom Brady Delivers Commencement Address For CT School
Getty Images
The Class of 2020 will remember their graduation for the rest of their lives. It was a Senior year unlike anything ever experienced before, with virtual learning since March, proms, plays and sporting events cancelled, and workarounds so that graduates could be recognized for their achievements while not being able to congregate as one big crowd. For the graduates of Litchfield's Forman School, graduation will also be memorable thanks to their keynote speaker, Tom Brady.
The former New England Patriots quarterback, who signed with the Tampa Bay Buccaneers this offseason, delivered a virtual graduation speech as part of the prep school's commencement ceremony on Saturday.
"We've all had our difficult times overcoming adversities and challenges that we're facing, and this one is no different," Brady told the graduates. "I think what you understand when you're going through things like this, you learn from them and you make the best of them."
Brady talked about his first game as a quarterback, where his first pass was intercepted for a touchdown. "After that I was thinking I'm never going to get a chance to play again. And I took that hard lesson that I learned that day and I tried to use it to improve myself, so that I was gonna be ready when I got that next opportunity."
Brady discussed how he was surprised to be the 199th pick of the NFL draft after graduating college, and how he wasn't really seen by scouts as a high-caliber pro player. He said that he took the lessons he had learned in high school and college about hard work and discipline, and was able to apply them so that he never really left the field after taking over for an injured Drew Bledsoe in 2001. "The sport has taught me a lot about discipline, about dedication, about commitment, about teamwork, and about leadership." You can watch the video below.
Enter your number to get our free mobile app