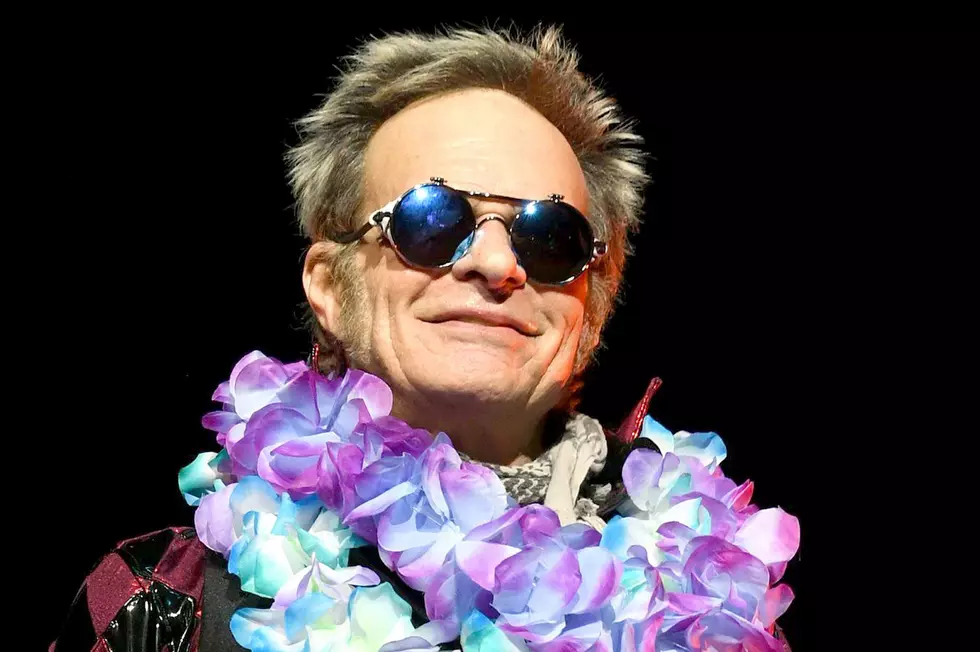 The Top Ten Quotes From The Most Quotable Man In Rock: Diamond David Lee Roth
Kevin Winter, Getty Images
Nobody gives an interview like David Lee Roth. You can quote me on that…
Throughout his career dating back to the release of Van Halen's debut album in 1978 Roth has approached interviews as more of an art form, tapping into his life experiences to deliver wisdom with lightning-fast wit on just about any subject. While most of his contemporaries are wondering when the questions will finally end Roth is asking, "Just how much time do you have 'cuz we may be here for a while!"
With over three decades-worth of jaw-dropping, head-scratching interviews on print, radio and t.v. I've finally finished going through the DLRchives to bring you the top ten quotes from the most "quotable" man in rock – Diamond David Lee Roth.
Get ready to have your mind roasted.
10

"It's not whether you win or lose, it's how good you looked doing it!"

A classic front man quote from the ultimate rock 'n' roll front man.

9

"You're not a rock star until you can spell subpoena."

That explains why I didn't know how to spell it. Thank God for spell check.

8

"There's no pot of gold for us [Van Halen] at the end of the rainbow, we're just here to ride the rainbow."

If Sammy Hagar's "Right now there's no tomorrow" doesn't work, try this one on for size.

7

"I am currently running, but not for office."

This should really be on a bumper sticker.

6

"I, myself, am the son of Satan, although my duties here are largely ceremonial."

Satan is very proud of his son. His favorite Van Halen song by the way: "Runnin' With The Devil". Go figure.

5

"I'm a very family oriented kind of guy. I personally started three or four in 1983."

This from the same guy who actually had his "Little Elvis" insured for a million dollars.

4

"I used to jog but the ice cubes kept falling out of my glass."

Now this one should be on a T-Shirt. I mean, really, this is just priceless.

3

"The reason the critics all like Elvis Costello better than me is because they all look like Elvis Costello."

I like you much better than Elvis Costello Dave. MUCH better. Just wanna get that out there.

2

"Sam [Sammy Hagar] throws a party. I am the party."

It's funny, it's egotistical, and it's insanely competitive. It's everything David Lee Roth is wrapped up in one quote.

1

"If all the world's a stage — I want better lighting!"

The stage is all yours Dave, your fans will supply all the lighting you need.