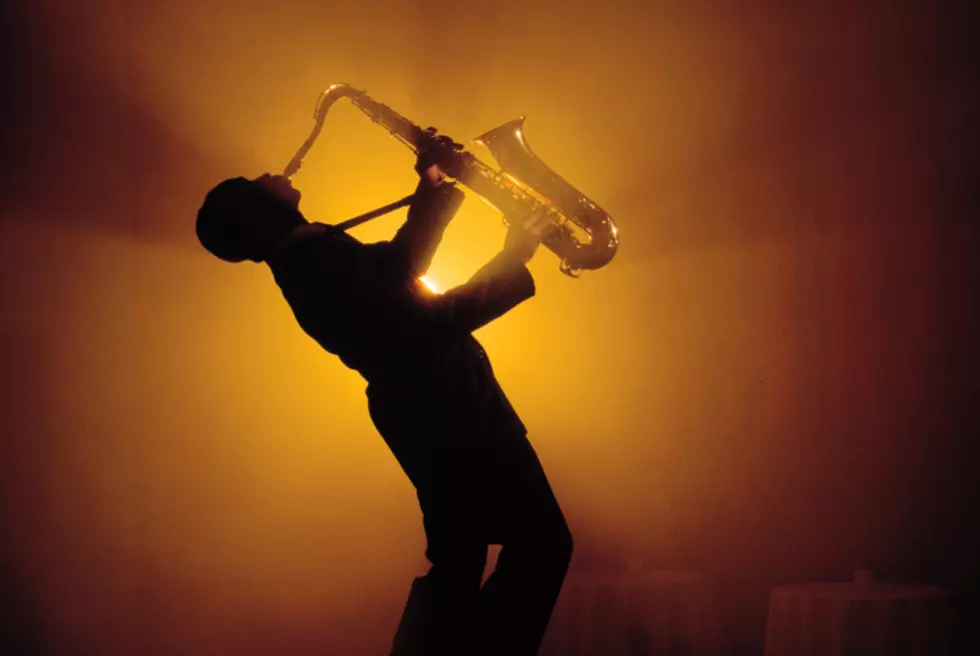 The Ten "Sax"iest Songs In Rock 'N' Roll
Comstock
It was on this week in 1846 in Paris, France that a 32-year-old Belgian musician and musical instrument designer by the name of Adolphe Sax patented the saxophone. Though Courtney Love may feel saxophones don't belong in rock 'n' roll, there are many who disagree, including myself.
Since our man Adolphe is no longer around to defend his beloved instrument I would like to give you the top ten examples of why it most definitely does belong in rock 'n' roll:


10. Brown Sugar – The Rolling Stones (1971)
Talk to any die-hard Rolling Stones fan and they'll tell you saxophone player Bobby Keys plays a huge role in the history of this band. Keys played on every Stones album from 1969 until 1974 and from 1980 to present, and has performed on all Stones tours since 1970. This is one of his finest sax moments with the band.
9. Scenes From An Italian Restaurant – Billy Joel (1977)
Billy Joel's piano work and songwriting has taken the prize on this one and no one will argue that but credit is also due to Richie Cannata who delivers a killer sax solo on this one.
8. On The Dark Side – John Cafferty & The Beaver Brown Band (1983)
For a time people thought this song was recorded by Eddie & The Cruisers but it was recorded by John Cafferty & The Beaver Brown band for the movie Eddie & The Cruisers with a very nice job on sax from Michael "Tunes" Antunes.
7. Born To Run – Bruce Springsteen & The E Street Band (1975)
Since Clarence Clemons is my favorite saxophone player in rock 'n' roll I had to give The Big Man two songs on this list. And who can argue with his solo on this one? Below is a great live version of the song included on Bruce's box set "Live 1975-1985".
6. Young Americans – David Bowie (1975)
I remember first hearing about legendary sax player David Sanborn when I was in high school. He would sit in with The David Letterman Band from time to time. I would find out why Paul Schaeffer thought so highly of him. This is Sanborn's contribution to one of rock's most well-known songs and he certainly delivers.
5. Walk On The Wild Side – Lou Reed (1972)
The baritone saxophone solo played over the fadeout of this song is performed by Ronnie Ross, who had taught David Bowie to play the saxophone during Bowie's childhood. Bowie would end up being the producer of this song which is about a walk through the streets of New York City.
4. Urgent – Foreigner (1981)
There's a really cool story behind this one. Foreigner wanted a "Junior Walker-style" sax solo for this record. When they took a break from recording, one of the members read in New York newspaper The Village Voice that Walker was performing that night mere blocks from the recording studio. Walker accepted their offer to play, and the recording of the sax solo was swift and without a hitch.
3. Us & Them – Pink Floyd (1973)
At nearly eight minutes this track is the longest song on Dark Side Of The Moon, giving Dick Parry plenty of time to work his magic on the tenor saxophone
2. Baker Street – Gerry Rafferty (1978)
Now here's a song that is a completely different animal without the sax. Raphael Ravenscroft's eight-bar saxophone riff is the most recognizable part of this song which is named after a famous London street of the same name.
1. Jungleland – Bruce Springsteen & The E Street Band (1975)
What more can be said about The Big Man Clarence Clemons? I would have to put this one at the top of the list of Clarence solos during his time with Bruce Springsteen. A timeless classic.
Canceled Events In Greater Danbury