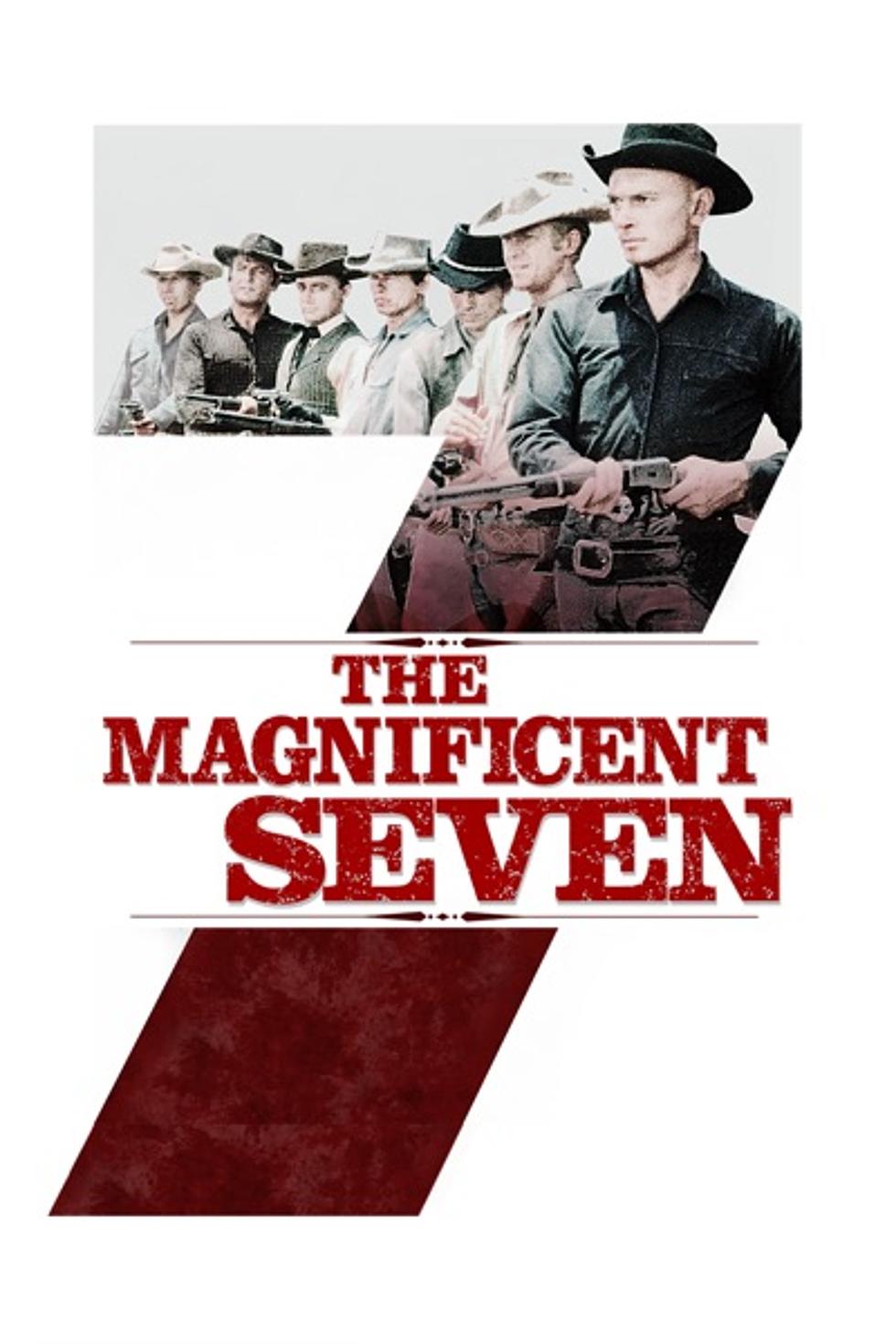 The Magnificent Musical Seven: The Seven Greatest Classic Rock Cowboy Songs
United Artists
I took a job, I'm lookin' for some gunslinger songs to join me.
With the remake of the 1960 classic film "The Magnficent Seven" being the #1 movie at the box office heading into this weekend, I figured now is as good a time as any to find us the seven most magnificent cowboy songs in classic rock. So c'mon into the i95 Saloon. Sit down, have a drink. Things are about to get real interesting...
7

"Cowboy Song" - Thin Lizzy

The late great Phil Lynott rides into town real cool and casual-like at the start of this Thin Lizzy classic. It's around the 1:00 mark when he's ready to take over this town.

6

"The Ballad Of Billy The Kid" - Billy Joel

Billy "The Kid" Joel was looking to capture a Western feel to this song and actually looked to "The Magnificent Seven" film from 1960 for his inspiration.

5

"Knockin' On Heaven's Door" - Bob Dylan

Bob Dylan wrote this song specifically for a Western film called "Pat Garrett & Billy The Kid". It's no surprise that this cowboy classic has been covered by many artists over the years, most notably Guns 'N' Roses and Eric Clapton.

4

"Bad Company" - Bad Company

Bad Company's title song is not only one of my favorite classic rock cowboy songs it's also my favorite Bad Company song of them all.

To get just the right vibe on the vocals Paul Rodgers decided to record them in the middle of a field under a cold November moonlight near the Headley Grange Studios in London. Just like a great gunslinger in a shoot-out he nailed it one take.

3

"Back In The Saddle" - Aerosmith

Every cowboy needs a cowgirl every now and then. That's what Steven Tyler was thinking when he wrote the lyrics for this Aerosmith classic. To give the song a real cowboy feel producer Jack Douglas recorded Tyler stomping on a piece of plywood with tambourines taped to his cowboy boots.

2

"Wanted Dead Or Alive" - Bon Jovi

Written in just one day in the basement of Richie Sambora's house, Jon Bon Jovi uses the cowboy theme in this Bon Jovi classic from the 'Slippery When Wet' album as a way to describe life on the road as a musician.

It turns out the band almost named the album after the song and even had an album cover picturing the band members dressed up in old West outfits. That idea was ultimately scrapped but thankfully the song wasn't.

1

There are more than a few Eagles songs that could have easily made this list. Songs like "Doolin' Dalton", "Tequila Sunrise" and "New Kid In Town" are no doubt classic Cowboy recordings but "Desperado" is the one that I tip my cowboy hat to most.

Don Henley wrote the song back in the late 60s but wasn't able to complete it until he played it for Glenn Frey. Frey completed the track and made it about a cowboy who refuses to fall in love.