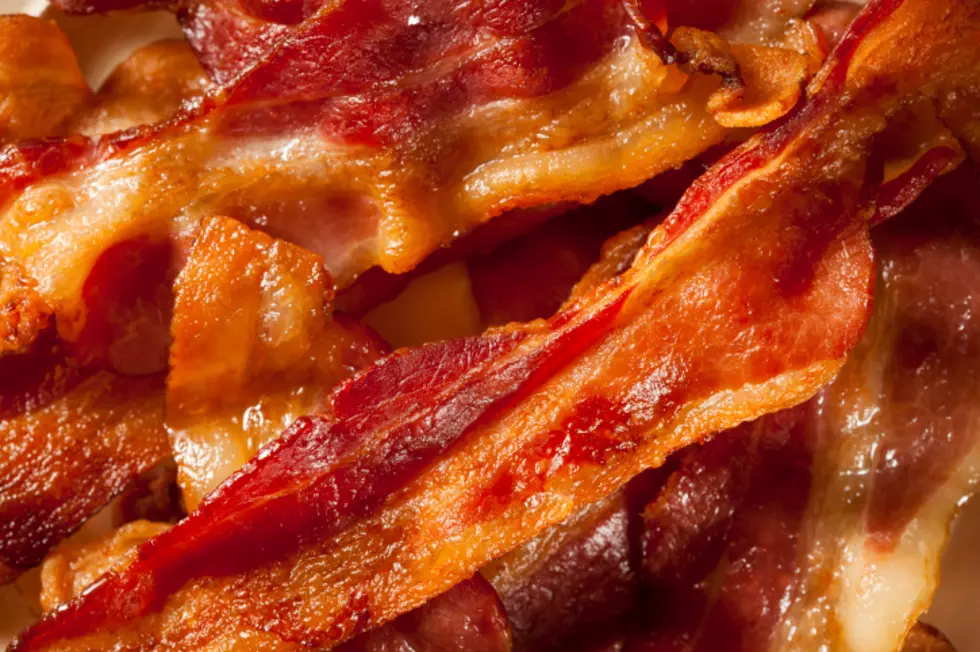 Connecticut Makes Top 10 List of States That Crave Bacon the Most
bhofack2
Can you name anyone who doesn't love bacon?
Enter your number to get our free mobile app
Ginnys.com recently took to Instagram to find out which states love bacon the most and the least by analyzing 64,000 Instagram photos, and you may be surprised by their findings. Zippia published the results of the Top 10 Bacon Loving States,
Nebraska
West Virginia
Iowa
Colorado
CONNECTICUT
Missouri
Alabama
Ohio
New Hampshire
Wisconsin
That is correct, Connecticut is the 5th most bacon-loving state in the country! The top 5 states who weren't big fans were Washington, Idaho, Mississippi, Nevada, and New Mexico. Let me ask anyone who might be reading this article in one of those states, how can you love God and Country and not like bacon? Bacon is an all-American food that dates back to 1500 BC.
Why are Americans so passionate about their bacon? According to myrecipes.com, "Humans are genetically engineered to love bacon." We love the sweet and salty taste of bacon." You can enjoy the deliciousness of this crispy pork delicacy all by itself or with eggs and toast. Hot, crunchy bacon makes for an excellent BLT, and it can be eaten at any meal you choose. Writing about it makes me want to munch on a big pile of bacon right this second!
Believe it or not, bacon is fairly nutritious, according to healthline.com. A 3.5-ounce of bacon contains 37 grams of high-quality animal protein and includes Vitamins B1, B2, B3, B5, B6, and B12. How about a couple of bacon fun facts?
In Las Vegas, there's a church dedicated to bacon called 'The United Church of Bacon.'
The U.S. manufactures more than 2 billion pounds of bacon every year.
The average American consumes approximately 18 pounds of bacon every year.
This brings me to the question, which restaurants serve the best bacon in greater Danbury?
KEEP READING: 3-ingredient recipes you can make right now