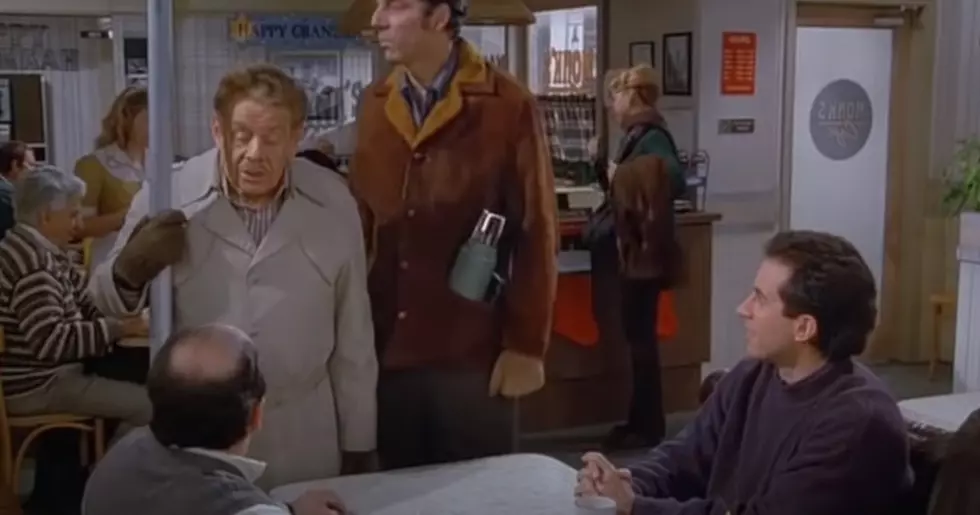 Tell Us Your 'Festivus Grievance' Here
Youtube
I'm not going to lie, I stole this idea from a Florida newspaper, Florida you say? The Tampa Bay Times recently published an article with a "Festivus" grievance form and I fell in love, I knew I-95 had to have it's own.
First a history lesson: 
Festivus is a fictional holiday invented by Seinfeld character Frank Costanza. In preparation for a Christmas, many years ago Frank went shopping for a doll for young George Costanza.
Frank and another man reached for the last doll on the shelf, a confrontation came next and finally Frank assaulted the other man or as he puts it "he rained blows upon him." Frank came to a realization that there "had to be another way." The fight resulted in a vision and "a new holiday was born, a Festivus for the rest of us." Frank used the framework of the traditional Christmas as a starting point but made vast, sweeping changes.
Instead of a tree, there was a pole, Frank finds tinsel distracting. You still have a nice dinner but you swap small talk for "The Airing of Grievances." The "airing" is all about letting your family and friends know how they have disappointed you over the last year. Additionally, there are "The Feats of Strength," two participants are chosen by the host of the party and those two people have a physical fight.
Finally, Festivus is celebrated on the 23rd of December each year, not the 25th.
You don't think I celebrate? Look at this.
That's us right before the "Airing of Grievances" two years ago. Note my wife Erica holding the pole.
There's me and Jerry shopping at Stew's before the party. And now it's time for "The Airing of Grievances."
Enter your number to get our free mobile app
Some of Danbury's Coolest Christmas Light Displays 2020: Part 3