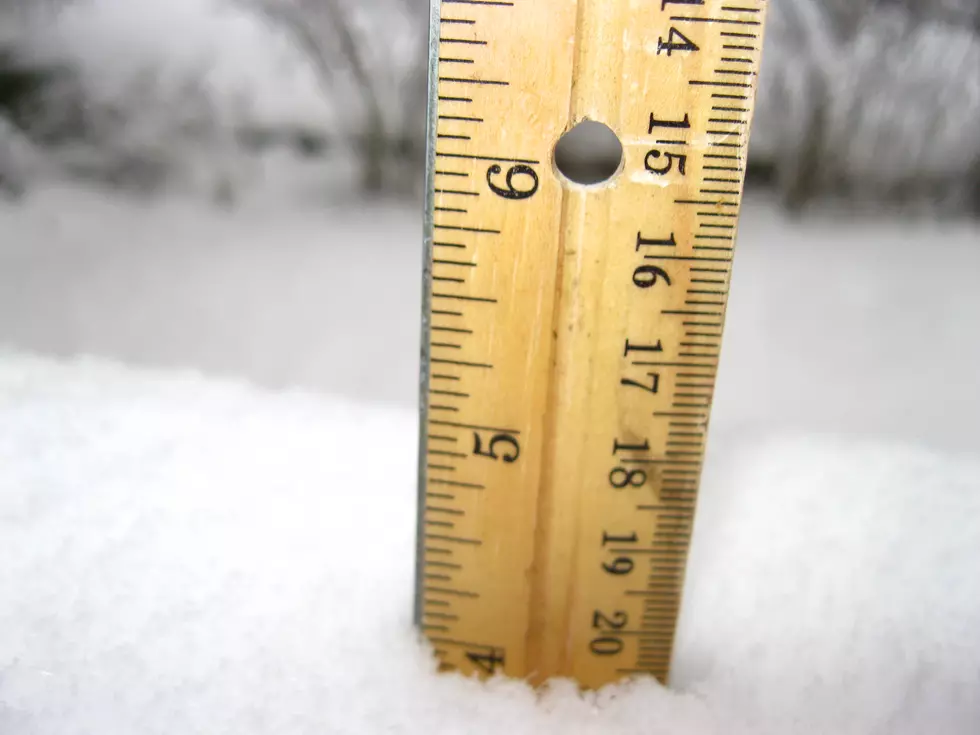 How Much Snow Did Different Parts of Connecticut Get?
Getty Images/iStockphoto
With the talk of a major blizzard on Saturday, projected snow totals were literally flying all over the place just like the snow.
Weather outlets were changing totals by the minute prior to the storm, we heard anywhere from 3-5 inches to 2-3 feet were possible.
My family actually had a snow totals pool of how much snow would fall in certain towns.
So did the storm live up to the hype? Well it all depends on what part of the state you live in. Some area's of the state got basically a normal January snow storm, but other parts of the state got pounded with a lot of snow and basically blizzard conditions.
You have to admit it was a strange type of storm. According to data compiled by weather.gov, if you lived by the coast, say Bridgeport, you saw 10.5 inches of snow fall, however as you travel up Route 7, the snow totals decreased the farther inland you got. Towns like Fairfield checked in with 10.0 inches, Norwalk had a total of 9.0 inches. If  lived in other areas of Fairfield County, like parts of Greater Danbury, you saw significantly less accumulation. Towns like Danbury, Bethel, and New Fairfield only saw around 6 inches of snow.
The hardest hit area of the state was definitely New London County where towns like Norwich got walloped with 22.0 inches, Groton recorded 21.0 inches and New London, Waterford, and Niantic all got around 20.0 inches.
This was predominantly a coastal event but the most interesting thing about this storm was the varied totals from one county to another.
Though they are not officially sanctioned totals, these Connecticut observations below are collected from a variety of volunteer sources with varying equipment and exposures. Not all data listed is considered official by the National Weather Service.
Photo's Of What A Foot Of Snow Looks Like In Danbury
LOOK: The most expensive weather and climate disasters in recent decades
Stacker
ranked the most expensive climate disasters by the billions since 1980 by the total cost of all damages, adjusted for inflation, based on
2021 data from the National Oceanic and Atmospheric Administration (NOAA)
. The list starts with Hurricane Sally, which caused $7.3 billion in damages in 2020, and ends with a devastating 2005 hurricane that caused $170 billion in damage and killed at least 1,833 people. Keep reading to discover the 50 of the most expensive climate disasters in recent decades in the U.S.