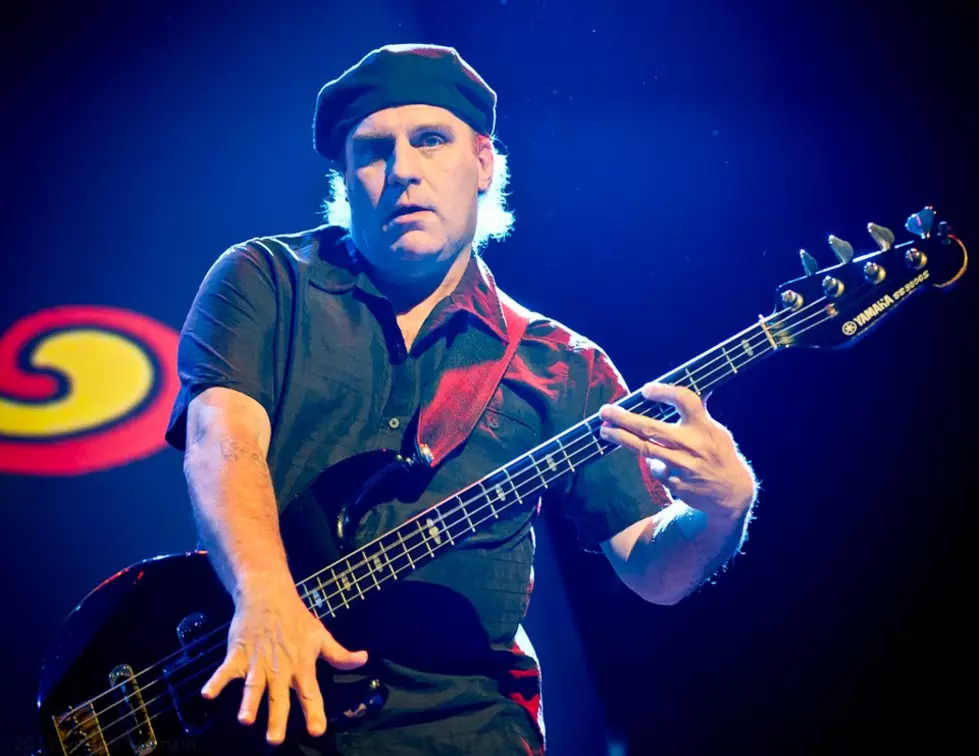 Scott Spray to Be Inducted Into New England Music Hall of Fame
Scott Spray FB
Scott Spray is the best bassist you didn't know you were a fan of, and now he's about to be inducted into the New England Music Hall of Fame, an honor that is well deserved.
I am proud to be the one to write this article because I am proud to say I know Scott, in fact Scott is the man that made my run-in with Johnny Winter possible. That story will come later.
Scott and I were introduced years ago through a mutual friend Brian. It's back then, that I learned of his amazing accomplishments as a musician. Scott has played with Johnny Winter, Edgar Winter and Harry Chapin but his musical contributions touch almost every facet of popular culture.
New England Music Hall of Fame co-founders Christopher Annino and Angel Orsini had this to say about Scott's induction:
"Scott was recommended by various artists and musicians one to mention is fellow inductee and Blues Hall of Famer Paul Gabriel. Scott represents what the New England Music Hall of Fame is truly about. The heart inside this man is equally as great as his musical ability. He has paid his dues and also given back to those who deserve his time. Congratulations Scott on an amazing career you are the final nomination for the inaugural class of the New England Music Hall of Fame."
Congratulations to Scott Spray and the rest of the New England Music Hall of Fame 2020 class. The rest of the class is:
Bobby T. Torello
David "Lefty" Foster
June Millington
Beehive Queen Christine Ohlman
Cliff Goodwin
Joseph Firecrow
Paul Garbriel
Jimi Bell
Greg Piccolo
Marci and Jim Hooper
The Shaboo-Bruce John
While researching the New England Music Hall of Fame, I was able to touch base with another inductee, Bobby T. Torello and Bobby was kind enough to let me call him right away. It was last minute and I'm me so it was extremely informal A.K.A. actually interesting.
Congrats to Bobby, my pal Scott and all the inductees.
P.S. - Johnny Winter story - Scott and I met through a mutual friend who drove us nuts until we agreed to meet. We met in Fairfield, CT at a music venue I cannot remember. Scott was playing with Johnny Winter at the time and while the venue eludes me,the story will never leave me.
Our friend Brian (Scott and mine), introduced us backstage after a lot of build up. I'm sure Scott was underwhelmed by me and that is understandable as I am just a regular , shy dude.
After a few pleasantries with the band, I was brought into Johnny Winter's RV. Johnny was sitting at the table, shirtless, smoking and paying little attention to me or anyone else. I said hi, thanked him for his contributions to Rock and Roll, shook his hand and exited the R.V.
Outside I stood with Brian, Scott and the rest of the band. Someone in the band, other than Scott pulled me aside and asked me to convince Johnny to put on a shirt before he took the stage. They said he refused to wear one and planned on playing topless. He did not look great without a shirt.
Looking back, I know they were breaking my stones. At the time, all I could do was refuse the request and be extremely nervous that they even asked. I, of course refused to tell Johnny Winter to put a shirt on, he did end up wearing one for the record. I ended up with the story of a lifetime.
Enter your number to get our free mobile app
Famous Musicians From CT