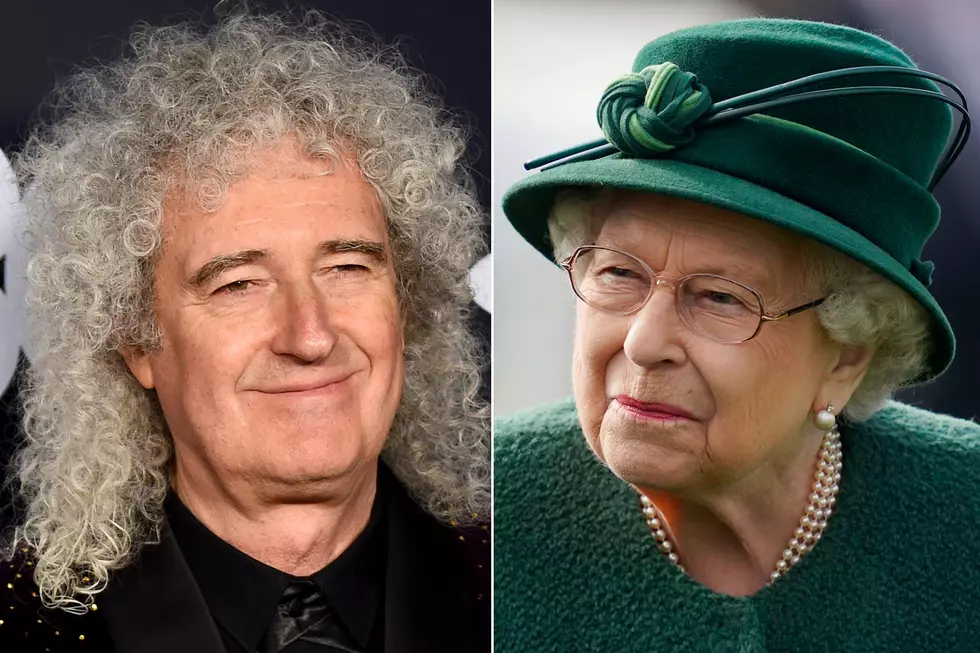 Queen Are Now Richer Than the Queen
Dimitrios Kambouris / Alan Crowhurst, Getty Images
Queen, the band, are now richer than the Queen of the United Kingdom, according to the annual Sunday Times Rich List. The 2019 edition, set to be published next weekend, lists the band as having increased its wealth to £445 million ($584 million) while monarch Elizabeth II remained with her previous amount of £375 million ($492 million).
5/12 UPDATE: A few days after this report came out, Brian May said the band "haven't earned a penny" from the movie to date.
"While the old rockers continue to earn well – each adding an estimated £25m ($30m) to their wealth this year – the same cannot be said of the 93-year-old monarch," the Sunday Times reported. "The Queen topped the list for the first five years from 1989 to 1994, but the strict criteria used by the Rich List now excludes the Crown Estate and the royal art collection from her assets, on the grounds that she does not have control over them.
"May's wealth is put at £160m ($188m) in this year's Rich List, up from £135m ($159m) in 2018. Taylor's fortune rises from £130m ($152m) to £155m ($181m). Deacon, 67, who wrote the hit 'Another One Bites the Dust,' is considered to be Queen's 'silent partner.' … His wealth is put at £130m ($152m), enough to put him back into the Rich List for the first time since 2006."
Bohemian Rhapsody, which won four Oscars earlier this year, is reported to have taken $902.6 million at the box office globally since opening in November 2018. Last month it was reported that Mercury's will determined that his share of earnings from the movie would be divided among his loved ones.
The Best Song From Every Queen Album