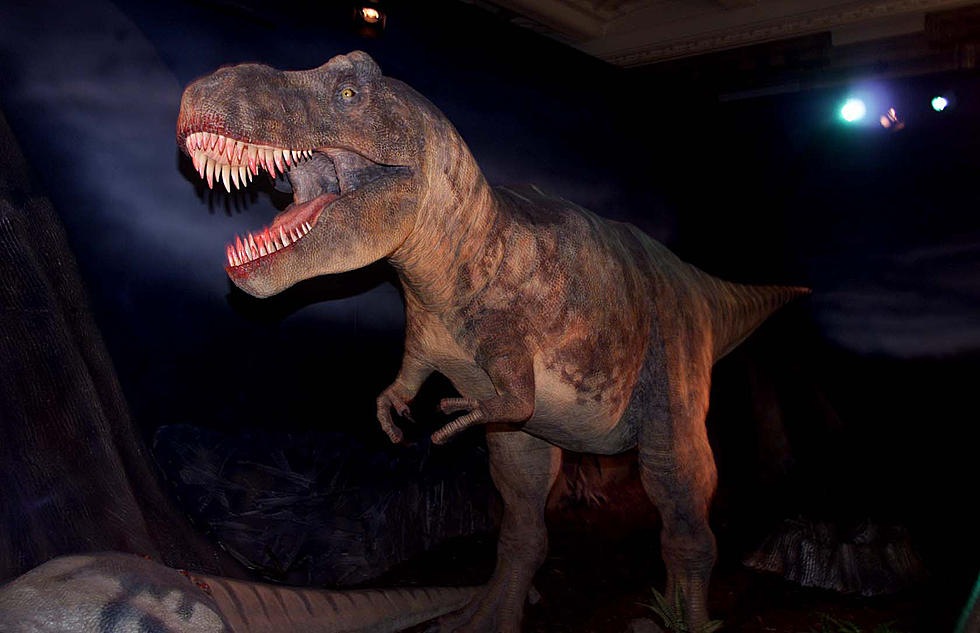 Plans for a Dinosaur Park Taking Shape in Orange County
Getty Images
Did you know that plant-eating Dinosaurs were larger than those nasty-looking meat-eaters? The biggest plant-eaters were 100 tons and 110 ten feet long, according to scholastic.com.
Just a 60-minute ride from Danbury up I-84 West to Walkill, New York, plans are taking shape for a new Dinosaur Park, according to lohud.com. Lot clearing could begin this month.
Did you know that the biggest dinosaurs were the size of a school? The Sauropods, the four-legged plant-eaters, were the largest of all. Up to 150 feet long and six stories high and roamed the Earth 180 million years ago.
Early plans for the dinosaur park will include animatronic and replica dinosaurs that would tell stories in vignettes. In addition, a seven-minute train ride will transport visitors around the site to view all the dinosaurs and a playground is planned for the younger kids.
It just so happens that Walkill Supervisor Frank DenDanto has an interest in these behemoth creatures. Hence, he traveled from Orlando to Connecticut visiting many dinosaur theme parks and is confident that Walkill's park will combine the fun factor of the Universal experience and the educational factor of the town's new park.
Here's another dinosaur fun fact. The Tyrannosaurus had the longest teeth of any carnivorous dinosaur at 8 inches. Of course, not all dinosaurs were ginormous. The smallest was about the size of a chicken.
WATCH OUT: These are the deadliest animals in the world
How Many in America: From Guns to Ghost Towns
Can you take a guess as to how many public schools are in the U.S.? Do you have any clue as to how many billionaires might be residing there? Read on to find out—and learn a thing or two about each of these selection's cultural significance and legacy along the way.