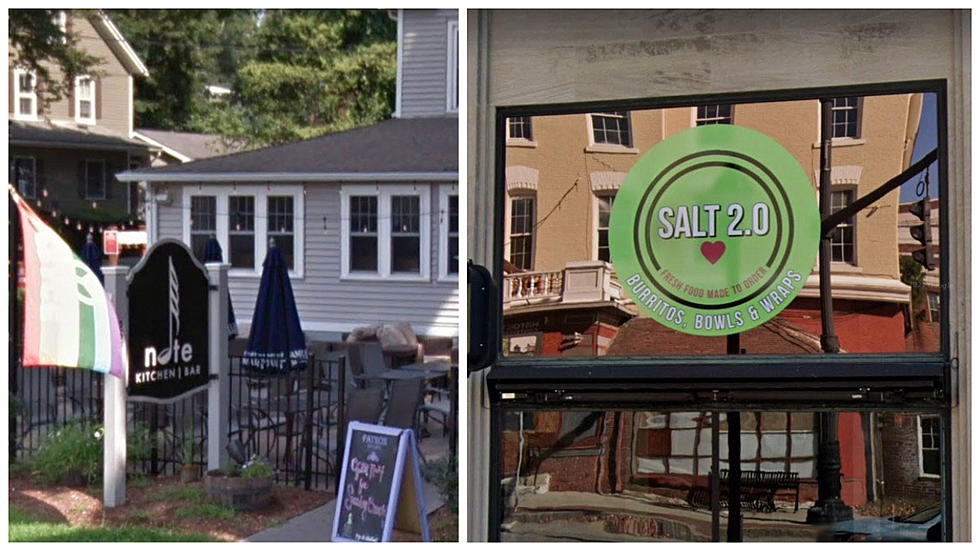 Owners of Note in Bethel Plus Others to Open New Restaurants in Brookfield
Google Maps Image
The owners of Note Restaurant in Bethel, along with some other restaurant partners have signed a deal to expand and bring a few new restaurant to the Brookfield downtown revitalization project.
Note Restaurant has become one of the more popular dinning spots on Greenwood Ave. in Bethel. Now the owners of the restaurant along with the owners of Salt 2.0 in Litchfield and Torrington have joined together and have agreed to a lease agreement with the town of Brookfield and their developers to open new restaurants and fill some of the space that's now available as part of the Brookfield downtown revitalization project.
The commercial space is scheduled to become available sometime this spring, and the restaurant owners of Note are ready to offer the area a full service menu and bar. Plus they plan on having live music at the new restaurant a few nights a week as well.
Salt 2.0 owners will be adding a third restaurant to their stable as well, and according to newstimes.com their new place will be offering burritos, bowls, and wraps.
A third partner in this deal is a New Milford restaurant owner who will be opening #Cafe, which is being billed as a casual venue offering breakfast and lunch.
The Brookfield downtown project has been going through phase one construction for the last few years, and already have leased out a number of spaces to places like Rich's Ice Cream, Honeymoon Nail Salon, Subway, and La Piazza.
Brookfield's newly elected First Select Woman Tara Carr commented to newstimes.com about the new restaurant additions to the downtown area saying "the town welcomes these businesses with open arms." She's also hoping that the addition of these restaurants and the completion of phase one of the redevelopment will "help make Brookfield the destination of choice that it should be."
The construction of the revitalization project is now in the final stages of phase 2 of the development, and the town is getting ready to start phase 3 sometime this summer. All in all 6 phases are planned for the area by the time the project is complete.
LOOK: The most famous actress born the same year as you
Many of the actresses in this story not only made a name for themselves through their collection of iconic performances, but also through the selfless, philanthropic nature with which many of them approached their stardom. In an age of flipping the script on societal norms, many of these actresses are using their voices and platforms to be advocates for those who are otherwise unheard.
LOOK: The Most Famous Actor Born Every Year
15 Ways You Can Help People in Ukraine Right Now
As Americans watch events unfold in Ukraine, many wonder how they can help. Below is a list of organizations responding to the crisis in Ukraine along with information on how you can support their various missions.