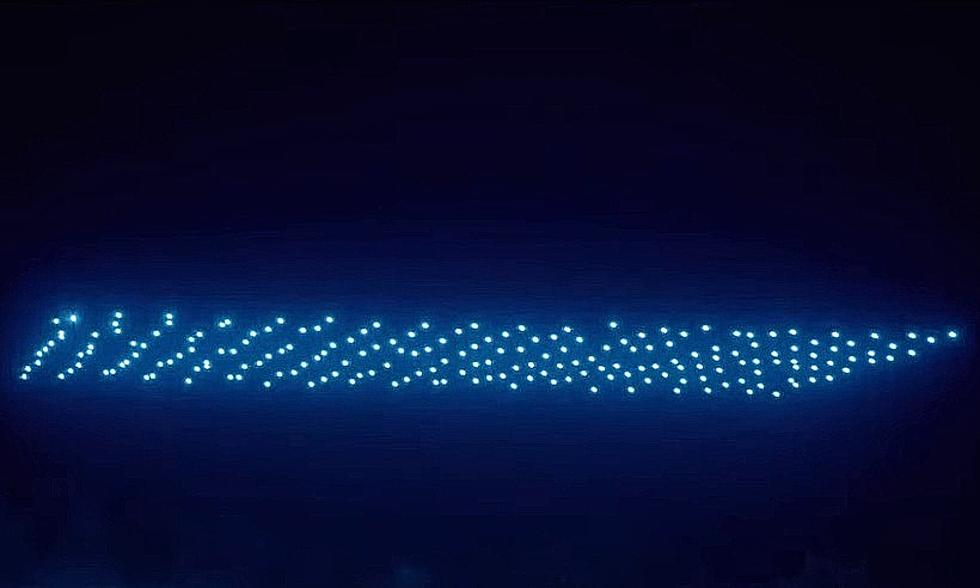 Owner of Infamous Skinwalker Ranch Shares UFO Tale With Danbury Radio Show
Youtube/HISTORY/Skinwalker
The Secret of Skinwalker Ranch is a hit documentary TV series for the History Channel that is entering it's 4th season on the air.
The show chronicles the mission to uncover the truth behind the unexplained phenomenon that have taken place at Utah's Skinwalker Ranch.
The Ranch has been a hot bed for UFO and paranormal activity as far back as written records will go. The Ranch isn't just a hot spot for the Uintah Basin, it's one of the world's most active regions for inexplicable events. UFO sightings, cattle mutilations and flash radiation poisonings are just part of daily life on the ranch.
Recently we got to speak to one of the cast members of The Secret of Skinwalker Ranch, Brandon Fugal. Fugal is a real estate tycoon and the owner of the ranch. Mr. Fugal purchased the property from the elusive and mysterious aerospace mogul Robert Bigelow.
Fugal joined us on the Wednesday (5/24/23) edition of the I-95 Morning Show to promote the new TV season. Fugal began his story by telling us: "I had my own UFO sighting that changed my entire perspective and turned my life upside down as a result." 
What is your UFO story?
"I owned the property for 6 months, between April and October of 2016, visiting every couple of weeks for briefings to meet with the team and had no strange episode or activity. And then on October 14th of 2016 I ended up witnessing what could only be described as a silver, grayish UFO. A flying disc that could change position instantaneously and appeared right there in broad daylight right above the Mesa Plateau in front of us. There were multiple witnesses at my side, that day we also witnessed everything from electromagnetic anomalies, our smart phones being drained from 80% to zero and also one individual in particular, rendered catatonic. All of those strange events that immediately preceded the appearance of the UFO, right there in front of us were intriguing and it all changed my perspective. It has propelled my investigation since."
Listen to the entire interview with Brandon Fugal below. In it, we learn if Brandon has ever been a victim of the dreaded digging headaches and what is next for the Skinwalker TV brand.
If you haven't seen this show, I'd recommend it. There are no shortage of stories that can be told about this property.
Sometimes I cannot believe the stories we get to help tell on this show. This reminded me of the time we had Luis Elizondo on the I-95 Morning Show to promote his History Channel series "Unidentified."
More on the Skinwalker TV series from History:
The HISTORY Channel's popular nonfiction series The Secret of Skinwalker Ranch gives viewers unprecedented access to one of the most infamous and secretive hotspots of paranormal and unidentified aerial phenomena (UAP)-related activities on earth. The series follows an accredited team of scientists, researchers, and experts, including newest ranch owner Brandon Fugal, as they push their experiments beyond anything that has been done on the ranch before. From strange occurrences including unusual spikes in radiation and evidence of mysterious underground structures to inexplicable equipment failures and numerous UAP sightings caught on camera, this 512-acre property located in Utah's Uinta Basin personifies why truth is often much stranger than fiction.
Season four airs Tuesdays at 10/9c and has already proven to be the biggest season yet as the team conducted an incredible nighttime 200-drone light show experiment that revealed startling, visual evidence about the possible anomaly presumed to be causing strange occurrences on the ranch.
The network also just announced new series Beyond Skinwalker Ranch premiering on Tuesday, June 6 at 10/9c where a team of reputable professionals alongside The Secret of Skinwalker Ranch veterans including ranch owner, Brandon Fugal, explore other sites of unusual activity and "high strangeness" phenomena in an effort to discover if the activity documented on Skinwalker Ranch is not only real, but pervasive. Locations visited this season will include: Bradshaw Ranch (Arizona), Bridgewater Triangle (Massachusetts), Rocky Mountain Ranch (Colorado) and more.
Danbury Man Shares His UFO Eyewitness Story and Photos
Everyone has a story to tell and some are more interesting than others. Recently, I was contacted by a Danbury man who had read an article I'd written about UFO's and he wanted to tell me his story and share his photos.
From the opening sentence, I knew it was a story I wanted to hear and the pictures were even more intriguing. This is a UFO story from a Danbury man named Bill Salvador, in his own words.
Alleged UFO Images from All Over CT
These folks claim to have spotted UFO's in the sky over CT. Some are a downright jokes, others are hard to explain away and a few will give you the chills.