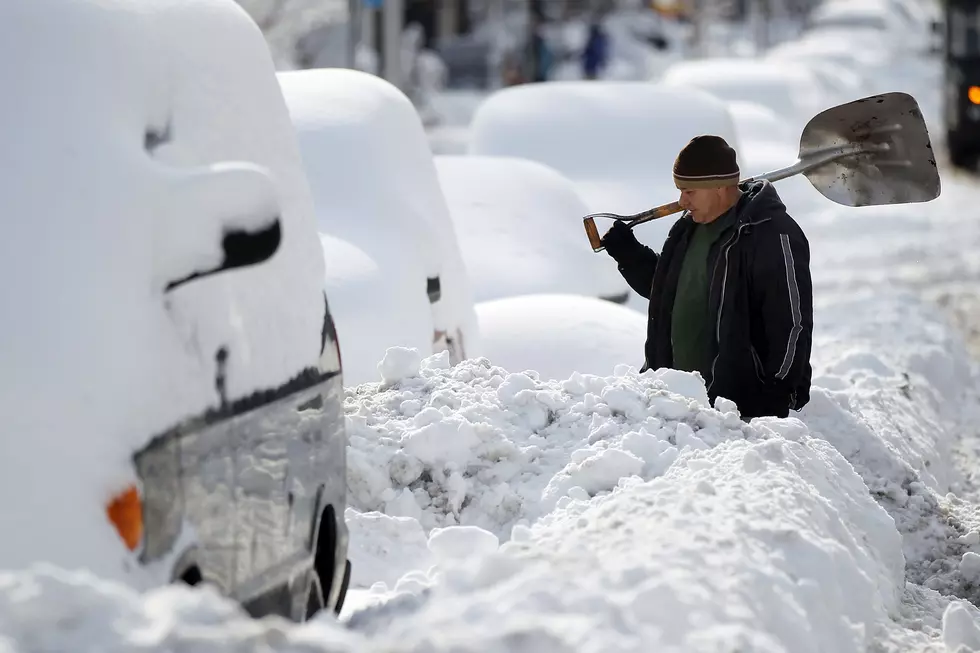 Possible Nor'easter Could Bring a Foot of Snow to Greater Danbury Saturday
(Photo by Spencer Platt/Getty Images)
Mother Nature has been very active over the last week, and now forecasters are eyeing another possible major snow event that could be heading our way.
Sometimes you can't always buy into the hype, but when a storm system is setting up to impact the Northeast, it's important that we let you know, even if it doesn't pan out the way it's expected to.
That's the deal again for the end of this week, (Friday and Saturday), as a new wave of Arctic air settles in late this week. AccuWeather forecasters are warning that the system could take aim at the Northeast next, but they are still analyzing different scenarios that may unfold.
So basically here's the deal - as the storm's strength will play a role in not only how quickly it moves up the coast, but how the system will impact us here in Greater Danbury.
Now I know this isn't exactly what you want to hear, but at least right now there is a chance for a major snowstorm to develop, but it does depend on how things shake down for the rest of the week.
If the storm strengthens quickly, then it will be more likely to move slowly and track a bit farther to the north, unleashing heavy precipitation. However, if the storms tracks faster then expected, we will still get some snowfall but it will be on the lighter side. If we're looking at the storm moving somewhere in between slow and fast, then we would definitely see some accumulation along the I-95 corridor and would lead to slippery roads and again delays at area airports.
The big difference between this storm and the one that we just had over the MLK weekend will be colder temperatures. This means there would be no change over to rain, and this storm would be a total snow event.
Right now, the trends are pointing to a stronger storm developing that could bury some locations with close to a foot of snow, and if you factor in the blowing and drifting snow, it could be much worse on roadways and for drivers.
Here's the actual predicted timeline for this latest winter storm. The storm will start to track to the Northeast sometime late in the day on Friday, and snow would start early in the day on Saturday and continue into Saturday night. Cities like Washington, D.C. , Baltimore, Philadelphia, New York City, and Boston will all be in the path of the latest storm system, and could get pounded with snow.
KEEP READING: Get answers to 51 of the most frequently asked weather questions...
The Best Country Singer From Every State
Some states, like Oklahoma and Texas, are loaded with famous country singers. Others, like Nevada and Maine, are still looking for a real breakthrough artist. See the best and most successful country music artist from all 50 states, starting with
Hank Williams
and Alabama.