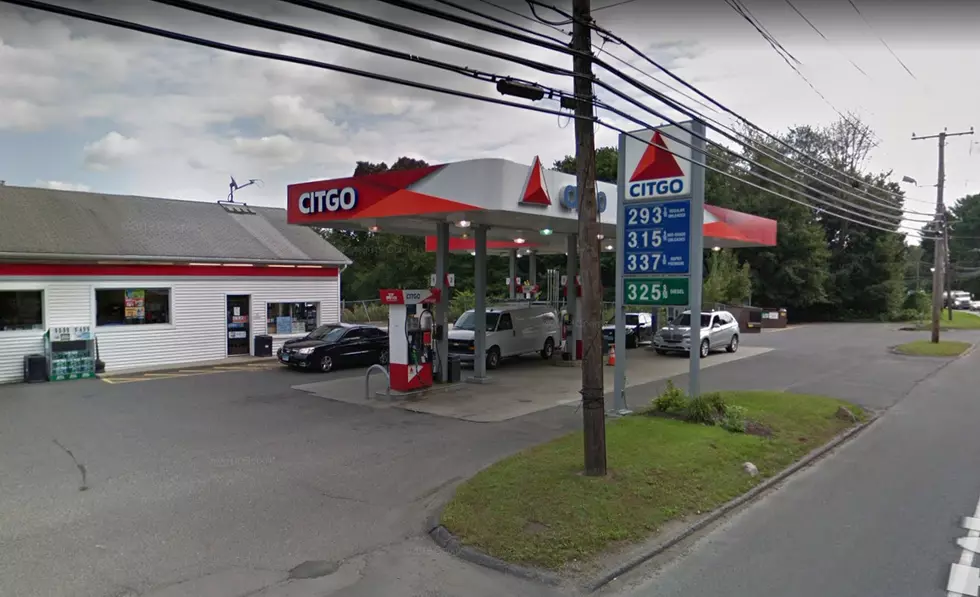 Newtown Police: Possible Burglary Suspects Scared Off By Cops
Credit: Google
It appears as though a speedy response from local police officers thwarted what would have been a local burglary.
According to a social media post from the Newtown Police Department, Sergeant Hynes was on the scene within one minute after the department received a report that an alarm had been activated at around 3:25 AM Wednesday (April 17) at the Citgo station located at 151 South Main St.
When he arrived, Sgt. Hynes says he saw someone jump out of a window from the Citgo station before getting into a waiting vehicle, later identified as a Honda CRV, that drove away. At that point, police say the vehicle found its way onto the eastbound side of I-84 after traveling through multiple Newtown side roads.
A number of Newtown police officers were then joined in the pursuit of the suspect vehicle by CT state troopers, and even though law enforcement attempted to use spike strips to end the situation, the Honda CRV in question was able to exit I-84 in Waterbury without being stopped.
According to police, the vehicle had been stolen from a residence in New Britain earlier in the evening and was later found abandoned in Waterbury.
The NPD says that Surveillance footage from the Citgo station suggests that two suspects were attempting to steal an ATM machine before they were scared away by the police response. The Honda CRV has been processed for evidence and investigation remains open and active.
"It was great, responsive police work by our officers," said Lt. Aaron Bahamonde. "We are confident that the suspects will be caught based on further investigative steps."