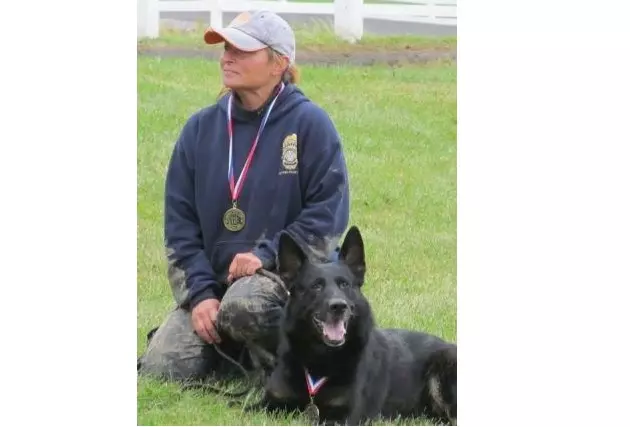 Newtown Police K-9 Battling a Rare Form of Cancer Needs Your Help
Credit: Newtown PD
Saint Michael has rare from of cancer and needs our help. In this day and age of people creating online fundraisers, I believe this is one that really needs to be shared around.
Sad news from the Newtown Police Department about a beloved member of their K9 division. Police K9 officer, Saint Michael, who's been a member of the police department since 2014, was diagnosed with a rare form of cancer earlier this month.
These fantastic animals are highly trained and integral members of any police unit, and equally important to their communities. The Newtown Police Department very much want to seek medical treatment for Saint Michael and hopefully safe his life.
They have a goal of raising $15,000 for Saint Michael's care.
Please visit Saint Michael's GoFundMe page to give your support.