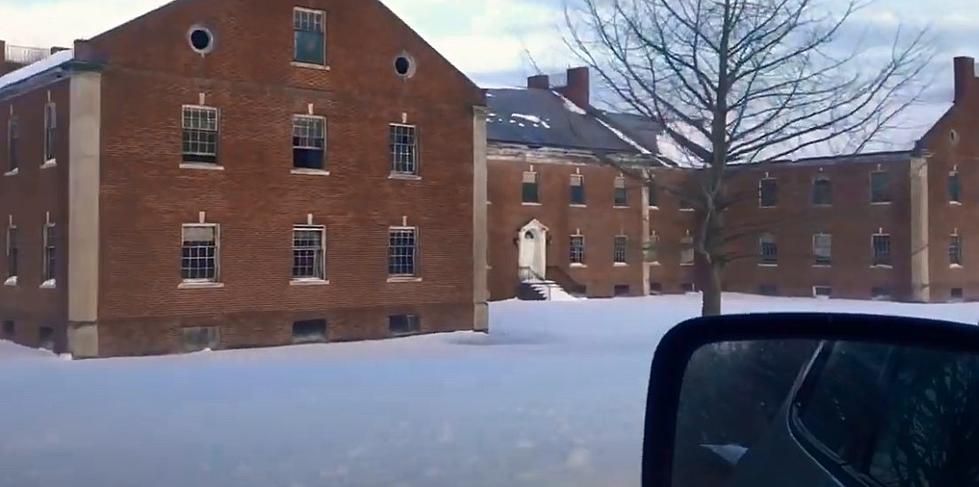 Newtown Brewery Set to Host Terrifying Paranormal Convention
Youtube
A few months ago, I attended a family party on the campus of Farifield Hills in Newtown.
As we entered the campus, I saw NewSylum Brewing Company for the first time. I'd heard about it but had not gotten out to see it yet. I said to my wife, we need to check that place out, I've heard good things. Now, I have a very good excuse to get there, a paranormal event.
NewSylum is hosting a paranormal convention featuring museum artifacts from Nicolas Robert Grossman this weekend (3/11/23 & 3/12/23). Grossman is a paranormal expert who has been a recurring guest on my radio show. He's been on the show to discuss a variety of topics, most notably Dudleytown. Nick shared the following to Facebook to announce the event:
"Join The Shaman and The Showman for a scary night at NewSylum Brewery for a night of paranormal. We are taking the museum on the road and will set artifacts all up so you can interact with them. After the interaction we will then go on a ghost walk through the roads of Fairfield Hills and attempt to contact the spirits with equipment! Email CTParaconn@gmail.com for reservations. Spaces are limited and this one will fill up fast!!!"
This ParaConn is something you're likely to keep hearing about. The group holds scary events all over the state.
This does sound fun, you have boozes (yum), you can take a "ghost walk" around the Fairfield Hills campus and you can check out Grossman's bucket of creepy artifacts. It sounds like a good time to me.
Haunting in the Hat City - Halloween IS Deer Hill Avenue in Danbury
The Halloween experience in Danbury, CT is all about Deer Hill Avenue. The police close off the street, the homeowners go to great length to decorate their homes and thousands of trick-or-treaters line the street each year in search of candy. Despite some rain, 2022 appeared to be another successful Halloween on DHA. My wife Erica and I brought our daughter Vida (zombie) to enjoy the spooky experience.