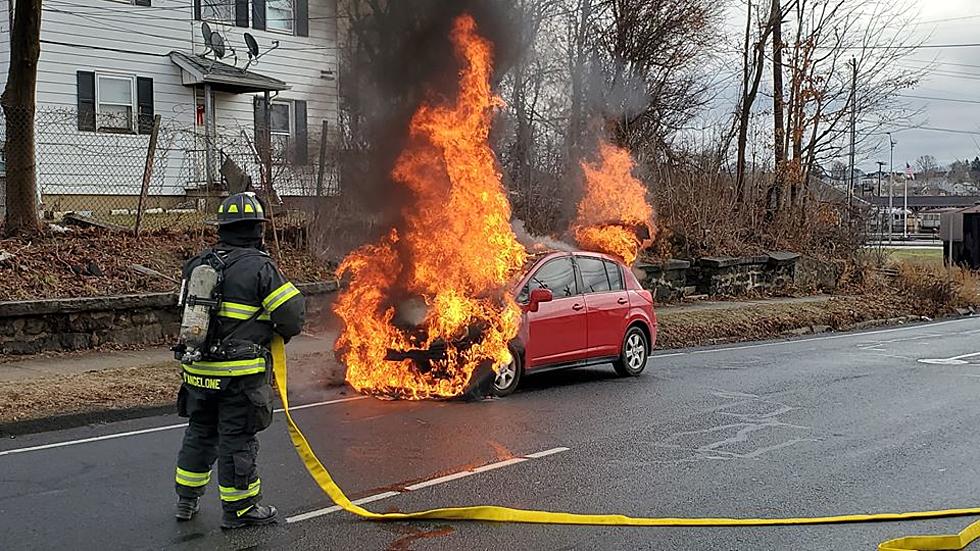 New Year's Eve Car Fire in Danbury Extinguished With Haste
Danbury Fire Department
An intense situation on the morning of New Year's Eve could've turned out much worse than it did were it not for the Danbury's bravest.
According to the Danbury Fire Department, a fully involved fire engulfed a car on Balmforth Avenue right around 10:00 AM on Tuesday (December 31).
While officers from the Danbury Police Department blocked off the road for safety, firefighters from Engines 22 and 23 got down to business and began to do what they do best.
Luckily for all, no injuries were reported and there just so happened to be a fire hydrant in direct vicinity of the blaze, which allowed for plenty of water on the scene. Danbury's bravest was able to clear the fire and the first responders had Balmforth Avenue reopened to traffic within a 30-minute timeframe.
Here's a gallery with a few photos of the car fire, courtesy of the Danbury Fire Department:
Enter your number to get our free mobile app