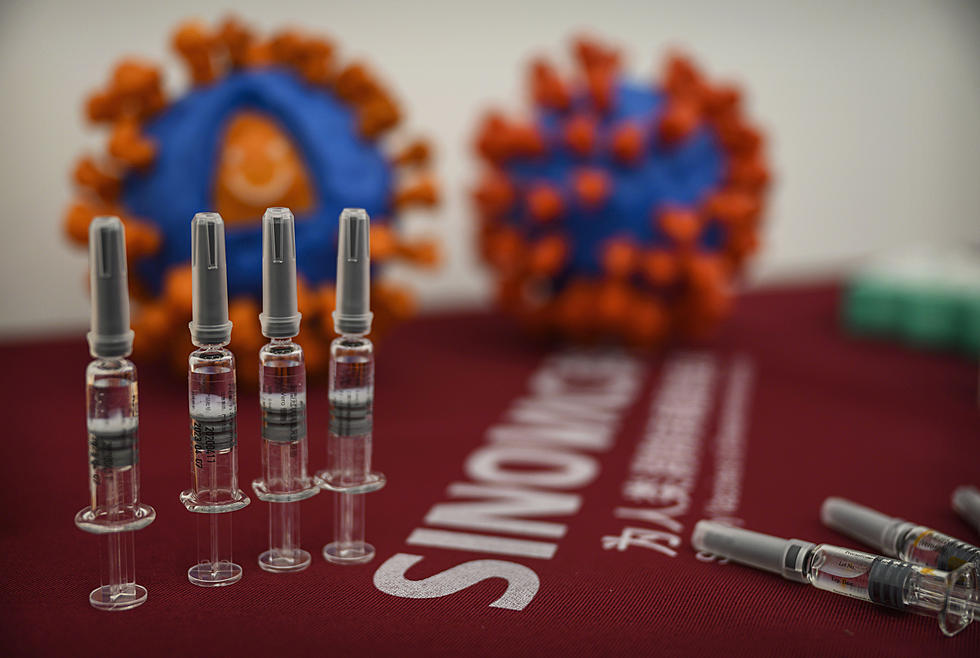 My Personal Observations About Vaccinations and the Delta Variant
Getty Images
Dear Listeners,
Ethan Carey here and since the beginning of February 2020, the coronavirus became the most talked about news story in the world.  As of July 23, 2021, over 4,000,000 individuals have lost their lives to the coronavirus. As the death toll and hospitalizations began to rise, the World Health Organization declared Covid-19 a pandemic on March 11, and on March 13, President Trump declared Covid-19 a national emergency.
For the most part, Lou and I steered away from talking about the coronavirus on our show for the obvious reason that a pandemic isn't very funny. Hence, the two of us decided to make the Ethan and Lou Show the show that "doesn't talk about COVID-19," which, at times, was difficult for me to do.
I couldn't seem to grasp the reasons why portions of the population refused to wear a mask as recommended by the CDC. As a result, I became pissed off and judgmental and for that, I apologize.
My anger turned to sadness. All I could think about were the worst possible scenarios imagining my friends or loved ones hooked up to a ventilator fighting for their lives with no one being allowed in their hospital room to comfort them.
Because both Mindy and I are slowly inching closer to 70 years old, I became concerned about our health, so we welcomed the COVID-19 vaccine as soon as it became available. We were able to breathe a huge sigh of relief once we were both fully vaccinated.
I have finally realized that for whatever reason, the anti-vaxxers are never going to change their minds. With the Delta variant spreading 50% faster among the unvaccinated, I worry that friends and family members who have chosen not to be vaccinated will be at much greater risk. I will leave you with a short video of Florida Governor Ron DeSantis and I can't believe I'm saying this, but I think he's right on the money.
LOOK: Answers to 30 common COVID-19 vaccine questions
While much is still unknown about the coronavirus and the future, what is known is that the currently available vaccines have gone through all three trial phases and are
safe and effective
. It will be necessary for as many Americans as possible to be vaccinated in order to finally return to some level of pre-pandemic normalcy, and hopefully these 30 answers provided here will help readers get vaccinated as soon they are able.
OH NO WE DIDN'T: 12 Photos That Prove That Alpacas Are Cuter Than Llamas