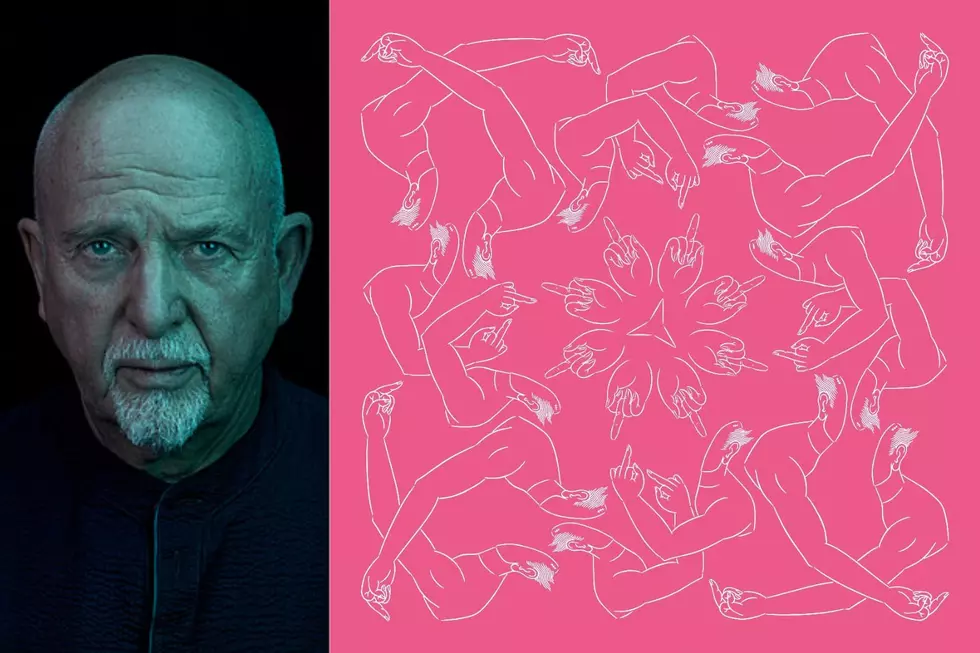 Listen to Peter Gabriel's New 'i/o' Song, 'Road to Joy'
Nadav Kander / Real World
Peter Gabriel has released the next song from his upcoming album, i/o. You can listen to "Road to Joy" below. Gabriel has been releasing one song per lunar cycle in 2023, each of which has both a "Bright Side" and "Dark Side" mix.
For "Road to Joy," which was co-written with Brian Eno, Gabriel has issued its "Bright Side" version. The song features the Soweto Gospel Choir and a string arrangement by John Metcalfe, plus contributions from several members of Gabriel's touring band.
"It was actually very late in the record that we got to this," Gabriel explained of the track in an email newsletter. "There had been a song that musically I'd started, I think, around the OVO project called 'Pukka.' It was very different to this, but it was actually the starting point for coming back to this song. I just felt there was a good groove there, and I wanted something else with rhythm and so we tried a few things when I was working with Brian Eno. The excitement and energy in the song was something that I was getting off on. I felt we didn't have enough of that for this record."
Like previously released i/o songs, "Road to Joy" features a guest. In this case, it's Ai Weiwei, the Chinese artist and activist whose work often centers on political and social issues.
"I'm a big fan of Ai Weiwei, both as an artist, as a designer and as a human rights campaigner," Gabriel said. "He's an incredibly brave man and regularly risks the wrath of the Chinese government. But his work is exceptional, often political and quite extraordinary. When I was hustling him, I think he had absolutely no idea who I was, so it was an uphill battle at first, but he was open to talking and we got to know each other and hang out a little bit.
"I was delighted when he agreed to being a part of the i/o project and generously sent us three designs. He has this middle finger image that he uses a lot in his work, and it is often directed to those in power. He's definitely been at the root end of power, as his father was before him. So that's an important symbol for him and I guess in the context of the story I am now working on, death is the dominant power, and the hero is coming back to life and raising his finger to death."
Gabriel is currently on a world tour, with a North American leg scheduled to begin Sept. 8.
22 Rock Albums We Might (or Might Not) Get in 2023