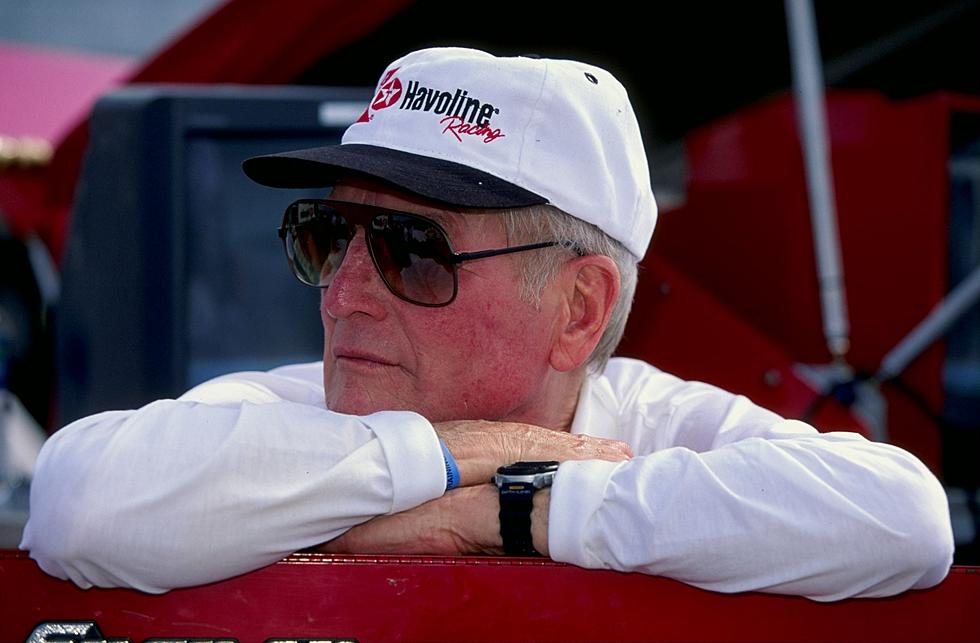 Iconic Hollywood Actor's Unpublished Memoir Found In Connecticut Home
Credit: David Taylor /Allsport/Getty Images
When an iconic actor is no longer with us, the only legacy that they usually leave is their body of work, whether it's on TV or on the big screen.
For Paul Newman, that body of work was enormous. Known best for his roles in movies like The Hustler, Cool Hand Luke, Butch Cassidy And The Sundance Kid, and many other memorable movies, plus younger people know him best for his line of Newman's Own products, or maybe for his work behind the wheel of a race car at Lime Rock Park. Well that's all about to change.
Now, thanks to the discovery of his memoir found at the place he and wife Joanne Woodward called home in Westport, people will soon get a look at the actor like they had never gotten before.
According to time.com, Newman began the writing for his memoir back in the 1980's with the help of his friend, Screenwriter Stewart Stern, who was responsible for doing a lot of the back research for the memoir talking to dozens of Newman's friends and associates.
Now Alfred A. Knopf, a publisher, has announced that the memoir will be turned into a book that will be released sometime in the Fall of 2022.
Fans will get an inside look at the actor through Newman's own words and thoughts, plus his reflections on acting, directing, his boyhood, his family, his fame, and the road to Hollywood. Also included will be details about his stint on Broadway, his love life, including his first marriage, and the 50 years he spent married to actress Joanne Woodward. Aside from his early years, and storied Hollywood career, the book will also cover his thoughts on politics, his racing career, his battle with drinking, and aging gracefully.
Publisher Alfred Knopt told the Associated Press what fans can expect in this upcoming book about the famous actor.
Through Newman's voice, and the voices of others, the book captures the paradoxical and unstoppable rise of a star who wrestled with doubts, believing he was inferior to Marlon Brando and James Dean, and yet transcended his "hunk" status to become an Oscar-winning actor, champion race car driver, social activist, and entrepreneur whose philanthropy has generated nearly a billion dollars for charitable causes.
Again, the book is scheduled to be released sometime in the Fall of next year.
LOOK: The Most Famous Actor Born Every Year
LOOK: The most famous actress born the same year as you
Many of the actresses in this story not only made a name for themselves through their collection of iconic performances, but also through the selfless, philanthropic nature with which many of them approached their stardom. In an age of flipping the script on societal norms, many of these actresses are using their voices and platforms to be advocates for those who are otherwise unheard.
KEEP READING: See the richest person in every state