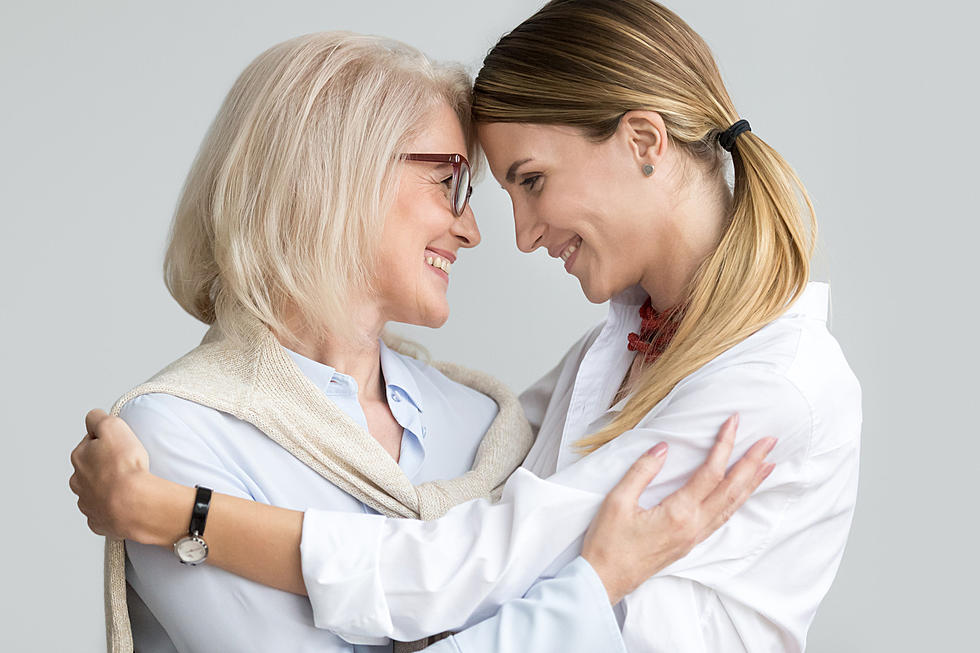 How Do Most Connecticut People Pronounce Aunt? Is it Ant or Ahnt?
fizkes
It's usually around this time of year that many people are grasping for sunshine and lighthearted fodder.
The long winter is wrapping up and the news cycle is coated in its regular film of anger, hatred and misinformation. It is a wonderful time of year to grab hold of some inconsequential matter and have fun with it.
So, when I saw this question on the CT Reddit page I was more than ready to dive in. On Friday March 3, 2023, a user called TrashPandaShire who wrote: "The Connecticut pronunciation of the word "aunt", is she your "ant" or "ah-nt" or something else?" These were some of the many responses:
Environmenal_Log344 wrote:
"Ahhhnt."
rejem79:
"My aunts from Massachusetts are "aunties" and from NY are "ants"."
rubyslippers3x:
"I grew up in NJ and they were my ants... my kiddos grew up here in CT with me and an ex-pat daddy ;they have ahhnts and ahhnties."
Babatino brought a heaping pile of laughs, writing:
"My mom's side of my family is also Polish. They moved to Hartford after WW2. My mom told me a story about her sister and herself walking down the street looking for their aunt. Her sister keep yelling, "Ciocia! Ciocia!" and all these Puerto Rican guys were staring at her with their mouths hanging open."
Debsha:
"My mother's Aunts (NH) who were all very, very proper, said "they were Ahnts. That we don't crawl along the floor!"
Slimesail1417:
"I was born and raised and CT and my mother is from South Philly. This is something she loves to debate. "ant" is Philly and "ahh-nt" is 203."
jules13131382:
"Ahnt remember, we're in wasp territory."
jpr_jpr:
"If she is from the greater d.c / Maryland area, it's pronounced 'a--h---'. If another state, it's debatable or 'ah-nt'."
I'm originally from New York (Brewster), right on the CT border so I should not have noticed much of a difference when I moved to Danbury as an adult but I did. We called my parent's sisters our "ants" and then when I started to roam about the Greater-Danbury area I heard my first "ahnt" and laughed like a hyena.
I think this one is easy, just imagine your favorite aunt and ask yourself a question. Is she more likely to add money to your college fund or bail you out of jail at 3 am? If she's the college fund type, she's an "ahnt" if she is the bail money type she's an "ant." All my aunts are "ants" no matter how you slice it.
Want more CT talk? Check out the Ethan, Lou & Large Dave Podcast. The show is available wherever you get your podcasts, including Apple and Spotify. You can also listen live by streaming the show on the I-95 Rock Mobile app, or tune into I-95 (95.1FM).
7 of The Most Dangerous Cities to Be in Connecticut After Dark
What are CT's Most Dangerous Cities? To get there, I went back to see prior lists and then took a look see what published reports had come out already for 2023. The most recent was from a company called
House Grail
. Like so many companies today, they used third party data to develop reports that we'll all read. The more people that read it, the more look into their business. As a consumer (a set of eyeballs) I think it is one of the most effective and digestible marketing tools. The statistics they shared come from FBI. These are
7 of The Most Dangerous Cities to Be in Connecticut After Dark:
All Connecticut People Have at Least One of These 13 Things
Connecticut is a complex place with layers of issues. Our happiness mixes with our pain to create a Nutmeg stew that tastes like confusion. I can't sit here and say everyone in CT has all thirteen of these things. However, I can say everyone in CT has at least one of these 13 things.