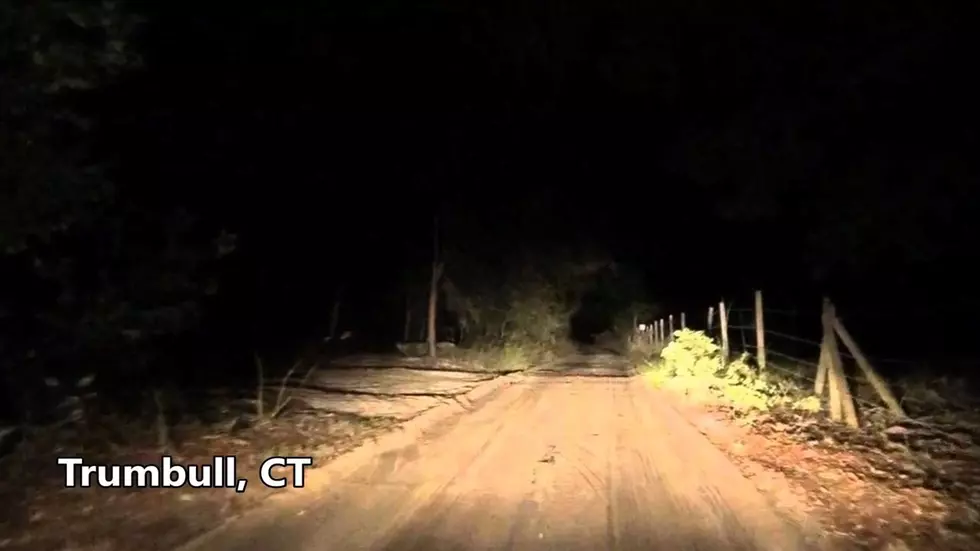 Highway To Hell If I Know? 5 Connecticut Roads That Lead No Place
YouTube/Abandoned CT
Let's face it, abandoned places are creepy and always pretty high up on the cool meter. We are captivated by abandoned houses, mansions, buildings, churches, hospitals, and the always entertaining abandoned asylum. But, what about abandoned or deserted roads? Yes indeed, Connecticut has those too.
It wasn't long until I found a YouTube video with the "Top 5 Deserted Roads in Connecticut." Perfect, let's take a closer look and my thanks to Abandoned CT for the heads up and inspiration. The 5 roads are Banton Street, Downs Road, CT Route 11, Velvet Street (Dracula Drive), and I-84 Clover. From floods to lack of funding and politics, these are some of the reasons why the roads are deserted, each has its own stories attached to them.
Some of these roads are open to the public (or at least partially) and some of them are on private property and not accessible. A couple of these abandoned roads are said to be haunted or home to some weird paranormal-type creatures called "Melon Heads." Wow, Melon Heads, what the heck are those? Well, I am glad you asked that question because we will answer it as we go along. As someone who isn't from here, I was shocked to see that these are even considered a myth.
I never have any trouble finding something interesting and cool here in the state of Connecticut to write about. There is an infinite amount of cool stuff out there waiting for us to bring to you guys. Thanks for hanging out with me and please check out these 5 Connecticut roads that are abandoned.
Not One, Not Two, But Five Connecticut Roads That Lead No Place
Grab a Bite at One of These Excellent Eateries Just Off I-84
6 Percent of Americans Fear Clusters of Small Holes, and Other Unusual Fears
Fear is "an unpleasant emotion caused by the belief that someone or something is dangerous, likely to cause pain, or a threat" according to the dictionary. Fears are by no means, one-size-fits -all. These are some of the more unusual ones that registered in a national survey earlier this month by
You Gov
.