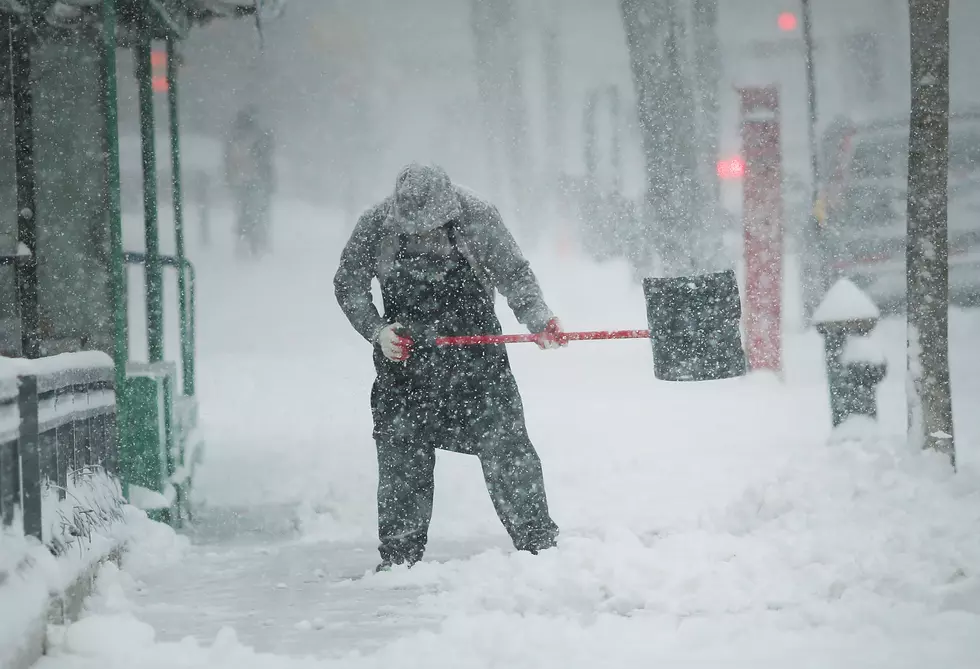 Here Comes the Snow Again, 5-9 Inches Possible in Greater Danbury
(Photo by Spencer Platt/Getty Images)
Are you ready for the next round of winter weather?
You knew when you saw what was happening down south that it was only a matter of time before we got hit again, and here we go.
The National Weather Service is calling for snow to start in our area sometime around noon today (Thursday) and continue through the afternoon tomorrow (Friday).
So how much snow? Right now it looks like anywhere between 5-9 inches. Winter weather advisories have been issued from 6 AM this morning until 7 PM tomorrow. The snow could impact your afternoon commute today, and your Friday morning commute as well.
You know by now when the weather turns bad, we always turn to our staff Meteorologist Bill Jacquemin for the official local forecast, and here's what he thinks what will happen and how much snow we might see.
"Looking for snow to develop by late morning today with snowfall between 2-4 inches. Then tonight the snow continues with another 2-4 inches possible. The snow will taper off late in the day tomorrow, but not before it dumps another couple of inches on us. Friday night we could still see some light snow around with another inch possible before the system heads up into New England. Looks like we'll get back to some sunshine for Saturday and Sunday with highs both days around 32 degrees."
Usually in any given winter season the Danbury area gets up to 45 inches of snow. This year, we're pretty close to that number already and spring is still about a month away.
10 Phrases Only People From CT Understand