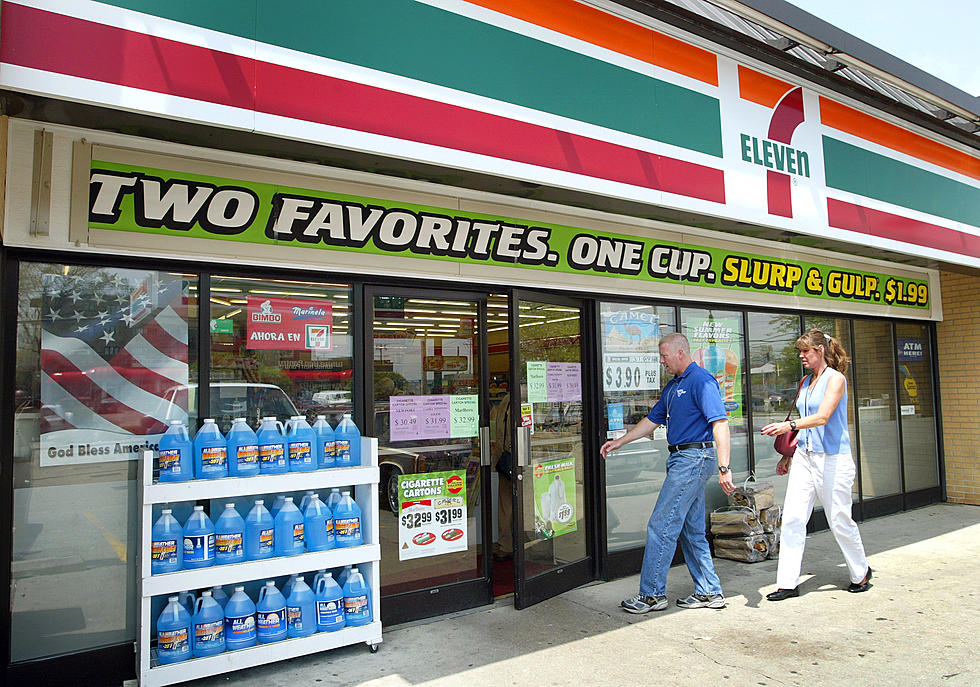 Greater Danbury 7-Eleven Kicks Off New Delivery Subscription Program
Getty Images
When a new 7-Eleven store opens up in the Greater Danbury area, it's a monumental event with parades, circus animals, celebratory hats, Slurpees, and chikin.'
Cancel the circus animals, hats, and the parade, but it is a celebration because everyone loves a 7-Eleven for the convenience and the Slurpees! According to a company press release, this wildly popular XXL convenience store has introduced its new "7Now Gold Pass" subscription delivery service.
I just got word from Mayor Dean Esposito that he will be at the new Danbury 7-Eleven site at 106 Federal Road for the grand opening ribbon-cutting ceremony on Friday, February 11 from 12 noon to 1 pm.
What is a 7-Eleven subscription service? According to supermarketnews.com, convenience giant 7-Eleven is ramping up its 7NOW online delivery app with the introduction of 7NOW Gold Pass, a subscription program for $5.95 a month that will waive delivery fees for members.
They've partnered with Uber Eats, Grubhub, and Instacart to get you your favorite 7-Eleven items. Imagine it's a Saturday evening, and you have some friends over, and you all have an overwhelming case of the munchies. Within half an hour, you could be biting into a Buffalo Chicken Roller, Pepperoni Pizza, Steak and Cheese Taquito, Barq's Root Beer Slurpee, Big Bite Hot Dog, and Potato Wedges.
On March 24, 2021, Lou was at the old Bennigan's Restaurant site that sat idle for years to watch them tear down the building to make way for the new 7-Eleven. Check out his article and the photos by clicking on here.
Welcome to All 9 Cities Named 'Danbury'
A Photographic Tour Behind The Scenes Of The Pass In Sheffield, Massachusetts