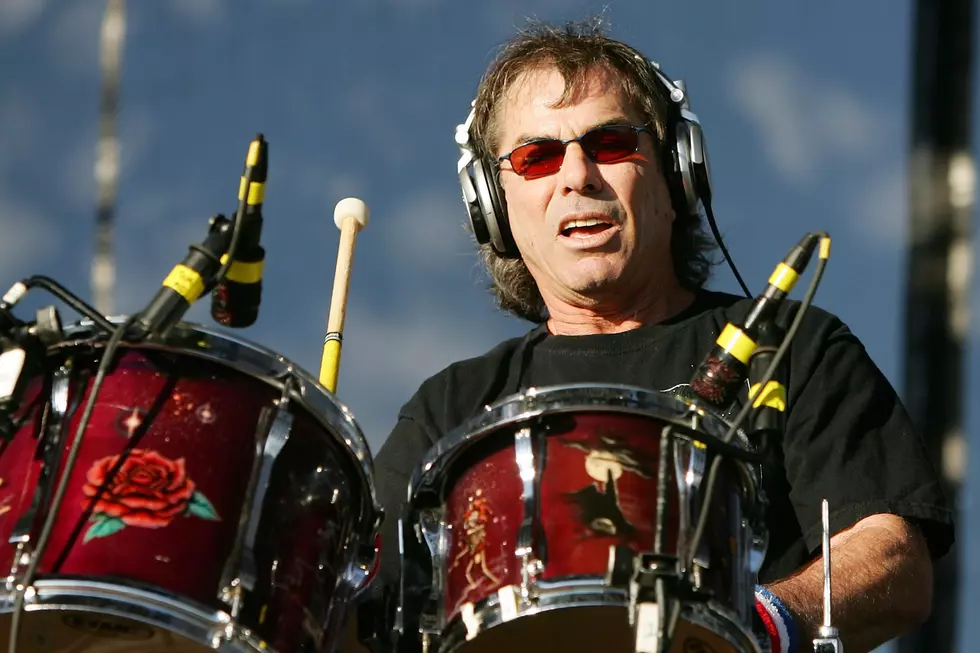 The Moment the Grateful Dead Decided to Let Fans Keep Bootlegging
Ethan Miller, Getty Images
Mickey Hart recalled the band meeting where the Grateful Dead decided not to prevent fans from bootlegging their live shows.
More than 2,000 of the band's estimated 2,300 concerts have been preserved by tapers, who were eventually given their own area behind the mixing desk in venues, and on occasion were allowed to connect directly to the desk. However, before the situation was formalized, it had begun to get out of control, as Hart told Uncle Joe Benson on the Ultimate Classic Rock Nights radio show.
"We had the choice of either taking their machines away from them, putting them somewhere and giving them a ticket to reclaim them afterwards, because they were getting in the way of the other audience members with their stands and so forth," the drummer said. "It became a real hassle. So either that, or let them tape. And so we decided we didn't want to be cops, and so we said, 'Ah, let them come in, let them tape.'"
He continued: "We had a meeting once, I remember, and we said, 'No, we can't. We can't be cops. We're the Grateful Dead, you know? We can't stop them from doing anything, as long as they're not hurting anybody. So then we made sections, just for the tapers; and that was a brilliant move as far as us getting our music out to millions of people who would never hear it. People wouldn't buy our records because they weren't up to par. So it was quite good fortune actually."
Be sure to listen to Ultimate Classic Rock Nights on more than 50 stations across the U.S. from 7PM until midnight, Monday through Friday. You can see the list of radio stations where it airs here.
Grateful Dead Albums Ranked