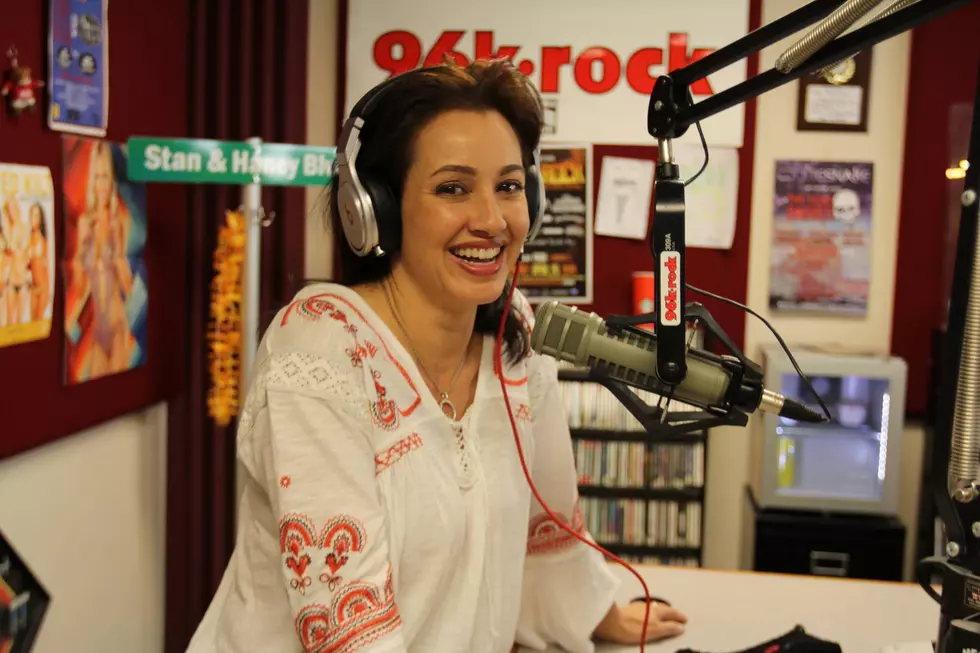 Expert Tells CT Radio Show: Hookup Culture Diminishes Quality of Sex
Dr. Sadie Facebook
Dr. Sadie Allison has been a sex educator/sexologist for 22 years.
Allison is also the author of 6 best-selling sex technique books, including "Tickle His Pickle" and "Ride Em Cowgirl."
Sadie began appearing on the I-95 Morning Show about 9 years ago and its become an annual tradition to speak to her ahead of each Valentine's Day. During her most recent guest appearance (2/6/23), we were able to cover a variety of topics that can help adults of every age.
Dr. Sadie had a particular message for young people about hookup culture. I asked her if there are any sex trends she's not a fan of, this is how she responded:
"One of the trends and its with more of the newer generation and it's this hookup culture where there is much less dating than when we were younger. Where you date, then you have your third date that kind of thing, nowadays its really just very casual. There is not much intimacy or intellectual connection. I feel like there is a miss for our younger generation with that going on. I believe in dating and getting to know someone and waiting until it feels right and not just having sex so casually where the intimacy is gone."
Sadie believes that tech and social media have eroded communication skills and dulled the experience of getting to know someone. The Dr. added:
"So many people are on their devices these days and communicate through them, behind the keyboard that when you meet with someone face-to-face, the interpersonal skills were not developed like they used to be before we had devices in our hands."
As I write this, I'm imagining a young person reading it and I can just see the disconnect widening further. A young person could say OK, another hot take from a bunch of old people, telling us we don't understand sex and relationships. If that is your takeaway I can understand why. Millennials take frequent and harsh criticism from every other generation.
But what if you looked at it another way? Are you really willing to bet against the expert, insist you don't need anyone's help and stand firm that your sex life is as good as its ever going to be?  Hookup apps are not all we discussed with the Doc, we also touched on the 5 Love Languages which Sadie believes strongly in.
Finally, I shared more about my life than I probably should.
You can listen to the entire interview with Dr. Sadie below.
Want more CT News? If so, check out the Ethan, Lou & Large Dave Podcast. The show is available wherever you get your podcasts, including Apple and Spotify. The program is the same one we do on the radio but with limited commercials and no music. You can also listen live by streaming the show on the I-95 Rock Mobile app, or tune into I-95 (95.1FM).
Some Common Sayings Just Don't Work in Connecticut, Here Are 7 of Them
I am proud to call Connecticut my home but it can be a frustrating place to live some days. The expense of living here is obnoxious and the pace of play is off the charts. In CT, cliches happen but are hardly tolerated. The community sense of humor here can be cruel so if you have nothing but canned sayings, you're gonna take a beating from your audience. But that is not the only reason these sayings don't work here, there are others that are specific to the phrase. These are 7 Common Sayings that Just Don't Work in CT.
All Connecticut People Have at Least One of These 13 Things
Connecticut is a complex place with layers of issues. Our happiness mixes with our pain to create a Nutmeg stew that tastes like confusion. I can't sit here and say everyone in CT has all thirteen of these things. However, I can say everyone in CT has at least one of these 13 things.