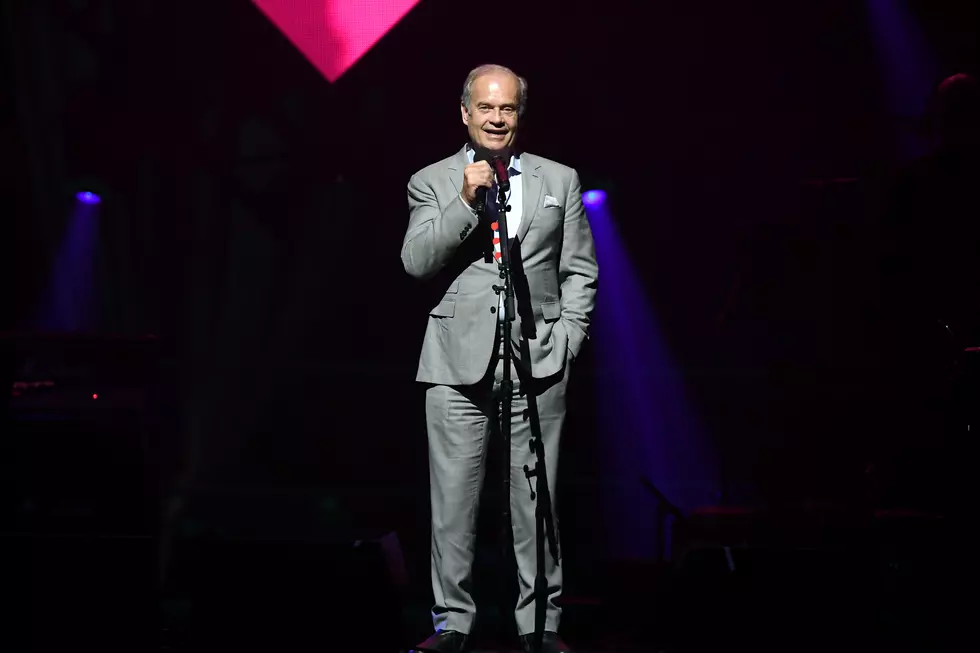 Emmy Award Winner Kelsey Grammer Films and Chills At Mohegan Sun Casino
Getty Images for Keep Memory Ali
How freaking cool would it be if you were out on the town, eating at an expensive restaurant, you look over, and there, sitting in a booth in the corner, sipping on his coffee is _______________(space provided for random movie/TV/sports star)? If you were at Mohegan Sun recently, it could have very well happened to you.
According to an article in CT Insider, Kelsey Grammer was spotted at the very swanky TAO Asian Bistro & Lounge at Mohegan Sun. Not sure what he ordered but we do know the former "Frasier" star was filming some scenes for an upcoming Christmas film for the Lifetime Network. Let's face it, it seems like every single Hollywood movie star is cast in some sort of variation of a holiday film or TV show. It's like a rite of passage or something like that.
Nonetheless, Grammer is a television icon and has been on countless television programs and even dipped his toe in the Marvel universe. No, not the whole MCU-type one that has been all the rage these days, but the Sony X-Men version of Marvel. Check him out here as Dr. Hank McCoy in 2006's X-Men: The Last Stand.
In the CT Insider article, Grammer's spokesperson said the name of the Lifetime movie is "The 12 Days of Christmas Eve." For Kelsey's sake, I hope they didn't spend the entire budget on his salary and hired at least a couple of other semi-decent actors. I think, if you have seen a Lifetime movie at all, you will know what I am talking about.
We all hope Mr. Grammer had a fantastic time during his stay at Mohegan Sun and thanks for hanging out with me, see you again very soon.
8 Marvel Comic Book Characters That Called Connecticut Home
A Look At Devil's Hopyard State Park In East Haddam, CT
Here's a look at Devil's Hopyard State Park in East Haddam, CT. Our thanks to DarkHour Paranormal and MICROPROG from YouTube for the amazing pics.
Peek Inside A Long Lost house And Barn Found In Rural Connecticut