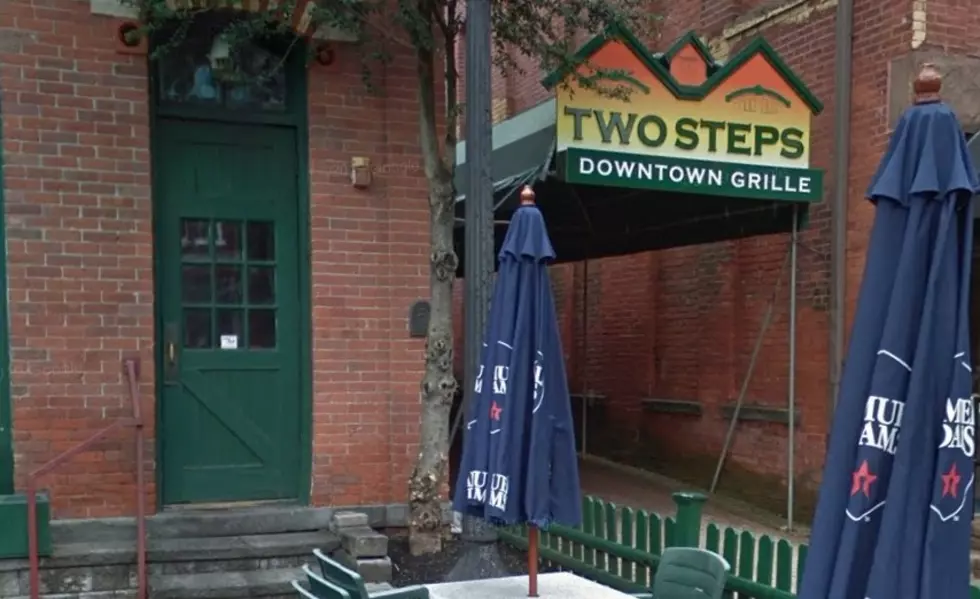 Danbury's Two Steps Offering Menu From Defunct Sister Restaurant Ciao!
Google Instant Street View
Two Steps Downtown Grille is located at 5 Ives Street in Danbury, CT. It's a favorite of so many locals and the restaurant used to have a sister restaurant, right across the street at Ciao! Cafe and Wine Bar. Ciao! has been closed for many years, but when it was open, the I-95 staff was there all the time and we loved it.
We would go for dinners, drinks, appetizers and stay way longer than we said we would. The menu was loaded with amazing, delicious items and now that menu is back.
Two Steps owner, Tom Devine, is offering that classic menu at Two Steps for a limited run this year. From November 4-7 and November 11-17, you can experience the joy of the Ciao! Cafe and Wine Bar menu that includes delicious appetizers and entrees.
You can get pasta, seafood, chicken, veal and steaks. They have:
Penne a la Vodka
Rigatoni with Bolognese Sauce
Chicken with Penne Rigati
Fresh Sea Scallops over Angel Hair - Ethan Carey's favorite
Tuscan Pepperpot
Ciao! Cioppino
Roasted Chicken Scarpiello
Parmesan Crusted Chicken
Chicken Parmigiano
Chicken Romano
Veal Orvieto
Aged Sirloin Steak Aioli
This is not a commercial, I loved this place and miss it and you can love the menu for a limited time. November 4-7 and November 11-14, it's going down at Two Steps. If you go have the meals in person at Two Steps, you will not be disappointed. Chef recommends, I'm Chef.
You can call Two Steps at (203)794-0032.
If you do call, tell Tom Devine I miss him.
Enter your number to get our free mobile app
Greater Danbury Area Google Images Hilariously Overanalyzed