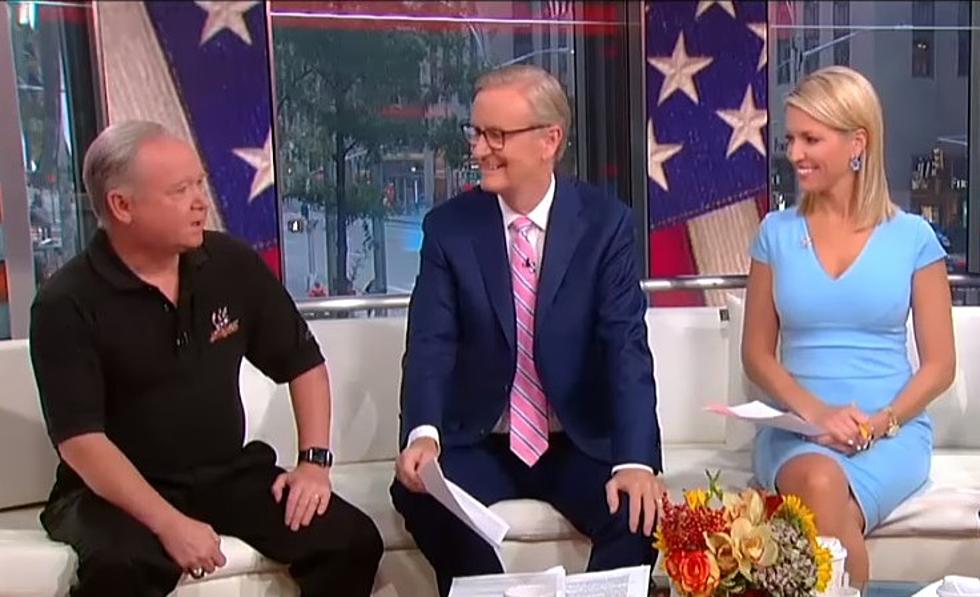 Danbury Police Sergeant to Be Honored by Fox News Nation
Fox and Friends Facebook Video Image
A few months back, a video from the locker room of the Danbury Hat Tricks went viral because of its patriotic message. Now the Danbury Police Officer, who's also an assistant coach of the Hat Tricks, will be honored by Fox News Nation.
Sgt. John Krupinsky, a longtime member of the Danbury Police Department and also the assistant coach for the Danbury Hat Tricks, will receive the Fox Nation Most Patriotic Sportsman of the Year Award at a ceremony in St. Petersburg, Fla. on Nov. 6.
According to patch.com, it all started when a video shot of Sgt. Krupinsky addressing the Danbury Hat Tricks went viral and caught the attention of the entire country.
The message in the video was not how he expects his players to play, but how he expects them to respect and honor the National Anthem. In his preseason speech, he warned his players against taking a knee during the playing of the American and Canadian National Anthems.
Here's the video that attracted National attention for Sgt. Krupinsky: (Warning some language may not be suitable for all ages)
Since the video went viral back in July, Krupinsky has been a guest on Fox Nation and Fox and Friends about twice a month, and he will be a part of a special Fox Town Hall with other officers that is scheduled to air this Sunday night (Oct.27) at 6:30 PM.
The Fox Network will be flying Krupinsky and his family to St. Peteresburg, FL, for the awards ceremony on Nov. 6th The award show will air live on Fox Nation, as well as on Fox News on Nov. 24.