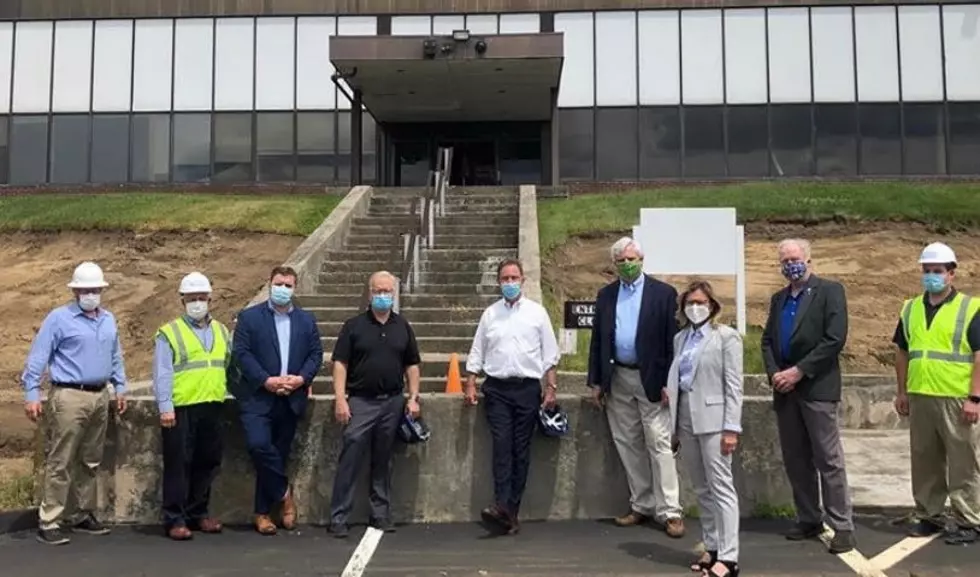 Danbury Mayor On How to Jockey for Position in a Photo With Other Politicians
Greater Danbury Chamber of Commerce
The above photo was taken recently in front of what will be the new Amazon distribution center coming to Danbury, CT. Based on my limited research, I only know a few of the people in the photo but I only need to know a few for the purposes of our discussion today.
The four people in the photo I know are Danbury Mayor Mark Boughton, CT Governor Ned Lamont, CT Senator Julie Kushner and Head of the Greater Danbury Chamber of Commerce PJ Prunty.
When Danbury Mayor Mark Boughton joined us on the Ethan and Lou Show, in his regularly weekly spot, I asked him how is everyone's position in a photo like this decided? How does a politician taking a photo with other politicians decide where to stand? Do they discuss it beforehand? This is what he had to say:
Yeah, I gotta tell you, I'm not completely believing this answer. I think they do discuss where everyone stands ahead of time and it's like a trade secret among politicians. How else could you stop certain power hungry people from getting into little shoving matches?
It would be complete anarchy if they did not talk it over and result in some of the worlds worst fights. Can't you see these politicians with no upper body strength attempting to push one another with their tiny arms? You can't have that, this is all planned.
Enter your number to get our free mobile app
Greater Danbury Area Google Images Hilariously Overanalyzed