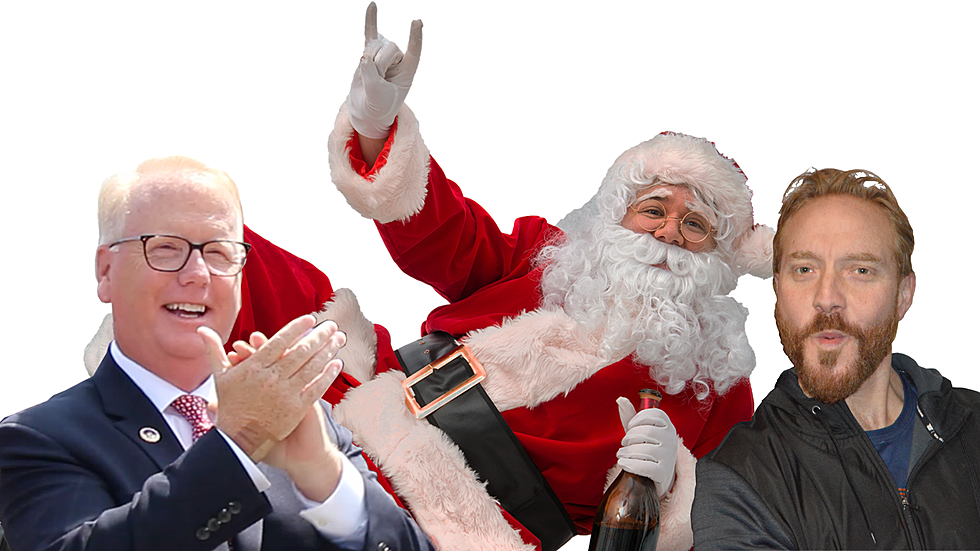 Danbury Mayor Gauges Public Interest in My 'Santa-Con For Danbury' Campaign
Townsquare Media Danbury
"Santa-Con for Danbury" is my newest idea, and I'd like to roll it out one year from now.
I don't care who takes the credit (as long as it's me), I just want it to happen and now is the time to get the 2020 Danbury Santa-Con planned. Who's coming with me? We do have to address the many problems that NYC has had with their Santa-Con -- like all the crimes and such.
But it's definitely not all bad. In fact, this past weekend, at 2019 Santa-Con in the city,  a bunch of "Santas" jumped in after one guy stabbed another guy and they saved the day. Even though the story ended well and the Santas didn't have anything to do with the stabbing or starting the fight in the first place, this is not the kind of publicity I want for Danbury, so I'll work up a plan to stop any potential Santa-related stabbings ahead of time.
Let me worry about the drunken stabbing, and you get ready for the jolliest time you will ever have in your life.