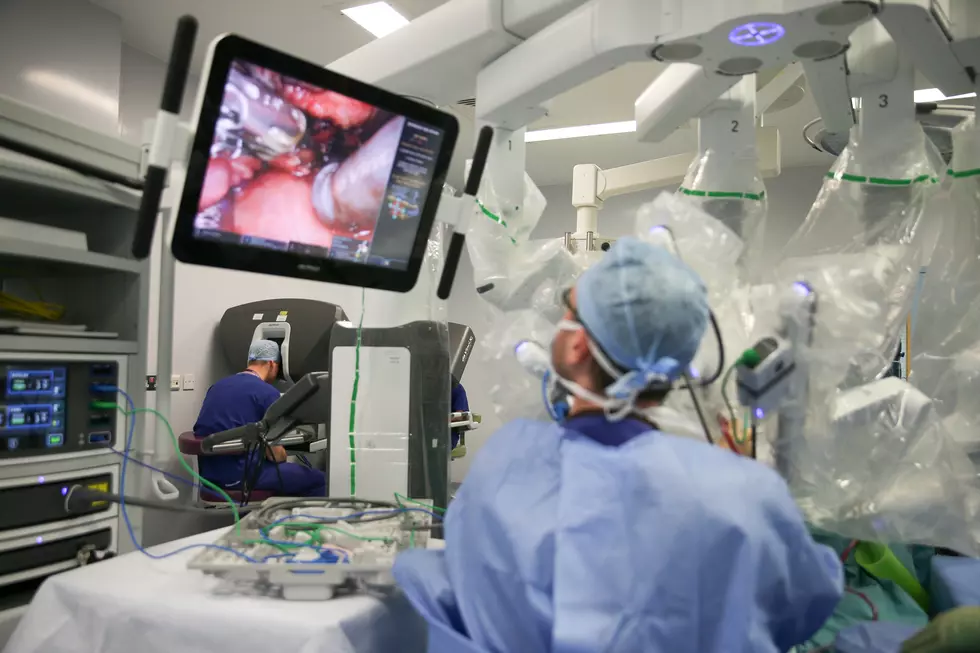 Danbury Hospital First in Connecticut Accredited for Robotic Surgery
Getty Images
Newstimes has reported that Danbury Hospital has just earned the distinction of being the first hospital in Connecticut to be accredited as a "Center of Excellence" in robotic surgery.
What is the definition of robotic surgery? First of all, it is NOT robots performing surgery. Your 100% human surgeon performs surgery using the da Vinci surgical system founded in 1995 and is much less invasive than typical surgery.
During robotic surgery, there are only one or a few small incisions and according to the da Vinci website, "The tiny wristed instruments move like a human hand, but with a greater range of motion." Check out the da Vinci robotic surgery system in action.
To obtain accreditation in robotic surgery, the hospital and the surgeon have to meet nationally and internationally recognized standards. General surgeon Dr. Marc Casasanta and urologist Dr. Jamie Bruno from Danbury Hospital completed the complicated review process.
According to an article on the website nature.com from April of 2020, there are more than 5,500 da Vinci robots throughout the world with a price tag of $2 million each.
Where this robot truly shines has been in urology, where the success rate for removing the prostate and surrounding tissues has been impressive. My brother Steve recently had robotic prostate surgery at Strong Memorial Hospital in Rochester, NY and his recovery rate was a dramatic improvement compared to conventional surgery.
LOOK: 50 photos of American life in 2020
Salute to Heroes Parade through Danbury