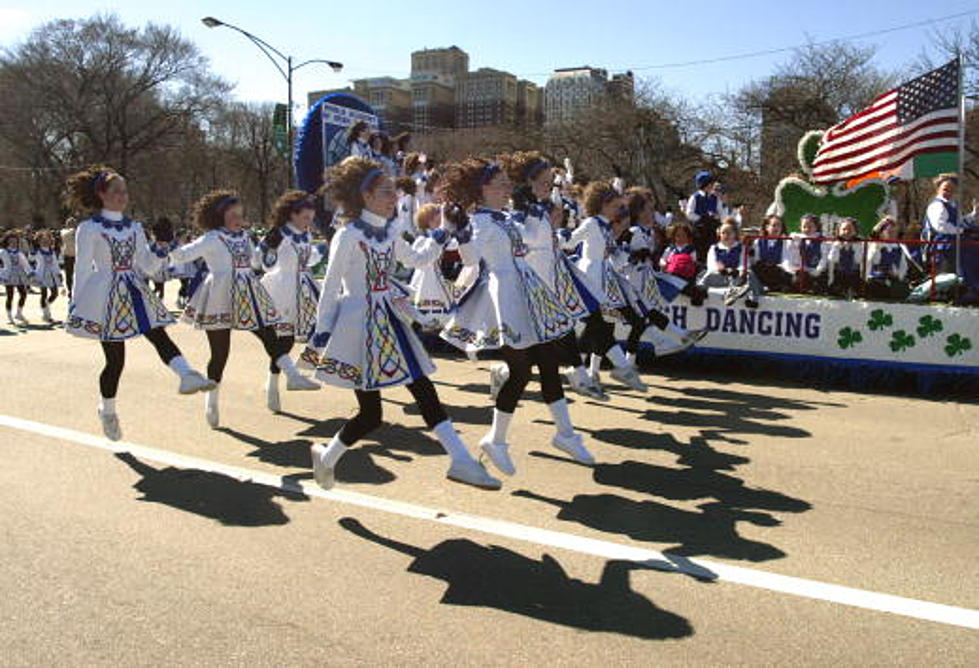 Danbury St. Patrick's Day Parade Returns for the First Time 3 Years
(Photo by Tim Boyle/Getty Images)
It's been a long time coming, especially if you're Irish.
The last time the Irish had a chance to march in the Danbury St. Patrick's Day Parade was all the way back in 2019. For the last two years, the parade had been canceled because of the coronavirus, but that's all about to change.
Just this week the organizers who put in all the work to be able to bring Danbury a fantastic parade have announced that the parade will return this year, and it will be held on Sunday, March 20th. The announcement was made Wednesday (March 2) on the groups St. Patrick's Day Parade Facebook page.
The 25th annual St. Patrick's Day Parade in Danbury is scheduled to start on that Sunday at 2 PM and the parade will kick off on Main Street in front of St. Peter's Church and continue on Main Street until it turns onto West Street and then will continues up Lake Avenue finally wrapping up when they reach the Irish Cultural Center at 7 Lake Avenue. Following the parade, there will be traditional Irish food, those great Irish refreshments (can you say Guinness), plus there will also be live music and dancing. Irish jig anyone?
So if you don't want your St. Patrick's Day to end, obviously the actual day is March 17, the celebration in Danbury continues for at least a few more days until the local celebration on March 20.
For those who can't get enough of the green, there are also special St. Patrick's Day events planned in New Fairfield on March 12 with a mass and Irish flag raising, and in Bethel on St. Patrick's Day, March 17, with the Irish flag raising ceremony happening at P.T. Barnum Square.
15 Ways You Can Help People in Ukraine Right Now
As Americans watch events unfold in Ukraine, many wonder how they can help. Below is a list of organizations responding to the crisis in Ukraine along with information on how you can support their various missions.
MORE: Some of the Memes & Tweets That Have Made Us Laugh (and Maybe Think)