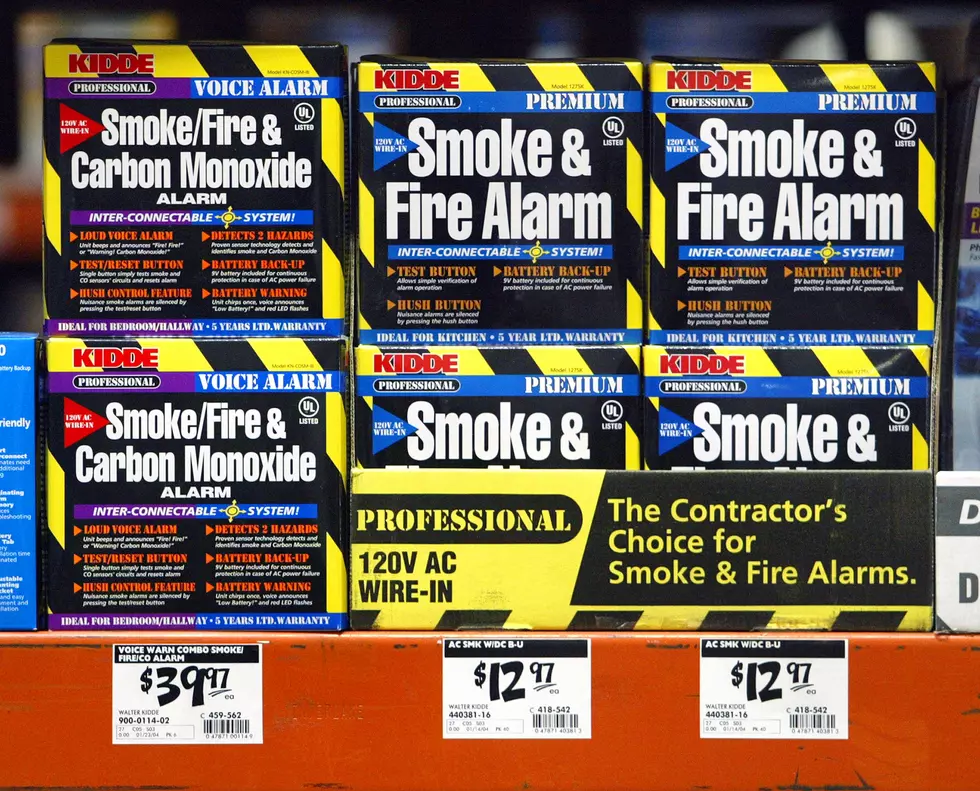 Danbury FD Giving Away Free 9V Battery For Smoke Alarms
Getty Images
Change your clocks, change your batteries. That's what local fire departments have been urging us to do for years.
It's a great idea when daylight's savings time occurs, you should change the batteries in your household smoke/CO detectors because working fire/carbon monoxide detectors save lives.
Well, the Danbury Fire Marshall's Office is taking it a step further this year, they're going to be giving away free Energizer 9 volt batteries this Saturday, October 31, 2020. It's not only Halloween, but we also "fall back" an hour Saturday into Sunday, November 1, 2020.
The Danbury Fire Marshall's Office has formed a partnership with the Energizer bunny to offer you a free 9 volt battery this Saturday, October 31, 2020. If you're a Danbury resident, all you have to do is stop by the south parking lot of the Danbury Fire Department Headquarters, which is at 19 New Street in downtown, from 9AM until 1PM (or while supplies last).
This is a drive-thru event, and recipients of the batteries will be required to stay inside their vehicle, where a masked distributor will hook you up with your free battery. One battery per vehicle/household, please.
The Danbury Fire Marshall's Office would also like to remind you that if you have a smoke/CO detector that is over 10 years old, it should be replaced. This is a very nice offer from the City of Danbury, and the Fire Marshall's Office, I hope that you take advantage of the Energizer Bunny's generosity.
Enter your number to get our free mobile app
Take a Look Back at Danbury's History With 10 Iconic Photos