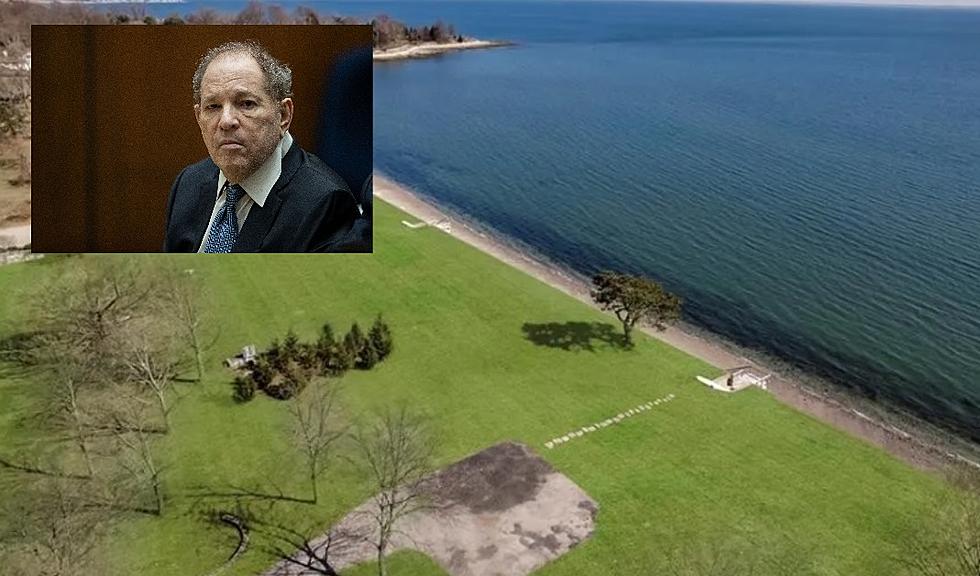 CT Properties Once Owned by Harvey Weinstein For Sale For $21 Million
Getty/Realtor.com
CT's Gold Coast is a playground for the rich and famous, it's also a place Harvey Weinstein once called home.
Weinstein's monstrous reign is over and his time in the sandbox has ended. However, his residue remains in the form of two pieces of property on the coast of Westport, CT.
According to a Monday article from Dirt, this too shall pass because the mansion Harvey called home has been demolished. Weinstein sold the properties in the midst of legal troubles in 2018 and they are on sale again.
CT Properties Once Owned by Harvey Weinstein For Sale For $21 Million
According to
Dirt
, there are two properties in Westport, CT that just went on sale for a combined $21 million. These properties are currently owned by Andrew Bentley and Fiona Garland but the previous owner was Harvey Weinstein. The news has CT residents rushing to their screens to get a look at a place Weinstein once called home
It certainly is a monster sale. Yes, I know that was gratuitous word play but it is a temptation that is unavoidable for me. Wherever there might be a pun, I'm going pun, wherever puns are horribly inappropriate, boom, here comes a pun. I love puns and my comedy is getting dumber and more childlike as I get older. My story is the Curious Case of Punjamin Button.
We talked about the Weinstein news on the Wednesday edition (4/12/23) of the I-95 Morning Show. It reminded us of the time Comedian Lisa Lampanelli roasted Weinstein on our show.
Check out the Ethan, Lou & Large Dave Podcast on Apple and Spotify
Creepy CT - New Images Beyond the Walls of Newtown's Abandoned Asylum - Fairfield Hills
Since it's frowned upon (illegal) to go inside the buildings without permission, there are not that many photos/videos from inside the walls. When a new video or photos surface, I jump on it, and that is exactly what I did when these images appeared on September 23, 2022.
Everything You Need to Know About the West Nile Virus in CT
Now that we know there are at least 8 Connecticut communities with mosquitoes carrying the West Nile Virus, it's important to stay educated on the matter. This is everything you need to know about West Nile Virus in CT.