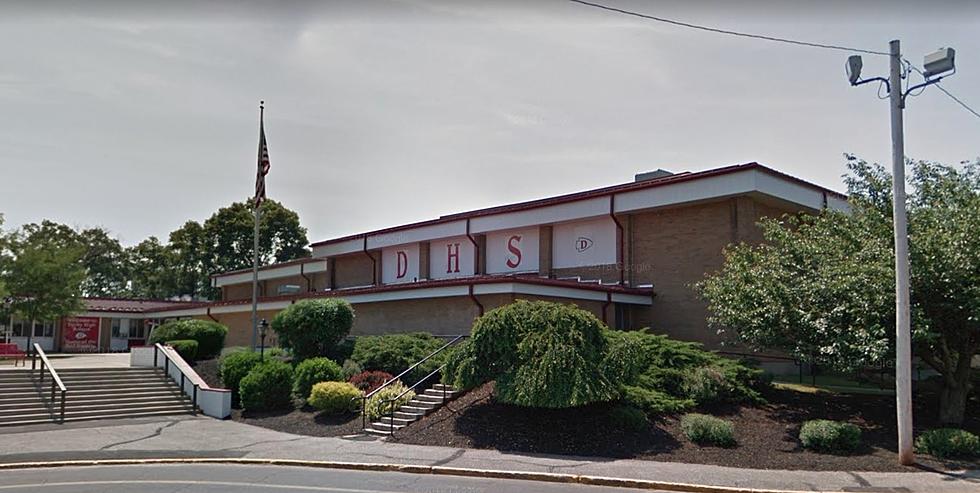 Connecticut High School Football Team to Forfeit All Remaining Games
Google Maps Image
What do you do when you have a limited number of players on your football team and a few get injured?
If you look at the CIAC rules, they state that if you cannot reschedule postponed games in good faith, then those contests will be forfeited.
That's exactly what has happened to the Derby High School varsity football team. In a press release on Sunday (Oct.31), the school cited the health and safety of its players due to insufficient numbers, and announced it was cancelling the remainder of its 2021 varsity football season. Because of the CIAC rules, all the remaining games will be listed as a forfeit.
According to nbcconnecticut.com, the press release also went on to say that Derby will be forfeiting its remaining varsity contests this season vs. Oxford, Seymour, Ansonia, Gilbert and Shelton due to the current number of eligible healthy players.
The school, however, will continue to operate its football program, and they have lined up a few scrimmages, one against Ansonia on November 11 that will serve as the schools Senior night to honor the graduating players and cheerleaders. That game will be played at DeFilippo Field at the Ryan Sports Complex at Derby High School.
The Derby "Red Raiders" had posted an 0-6 record so far this season, and were ready to play Oxford this past Friday, but due to injuries and a limited amount of players, were forced to rescheduled the game to Monday, (Nov 1). Unfortunately, with players still out with injuries and the limited number of players on the team, the make-up date had to be scrubbed, and the school then decided to eliminate the remainder of its varsity games.
The toughest part of this whole decision was the elimination of one of the oldest high school football rivalries in the country, Derby versus Shelton. Both schools have played each other 109 times dating back to the last time the game was actually canceled during World War I.
30 famous people you might not know were college athletes
Stacker
dug deep to find 30 celebrities who were previously college athletes. There are musicians, politicians, actors, writers, and reality TV stars. For some, an athletic career was a real, promising possibility that ultimately faded away due to injury or an alternate calling. Others scrapped their way onto a team and simply played for fun and the love of the sport. Read on to find out if your favorite actor, singer, or politician once sported a university jersey.
CHECK IT OUT: 100 sports records and the stories behind them