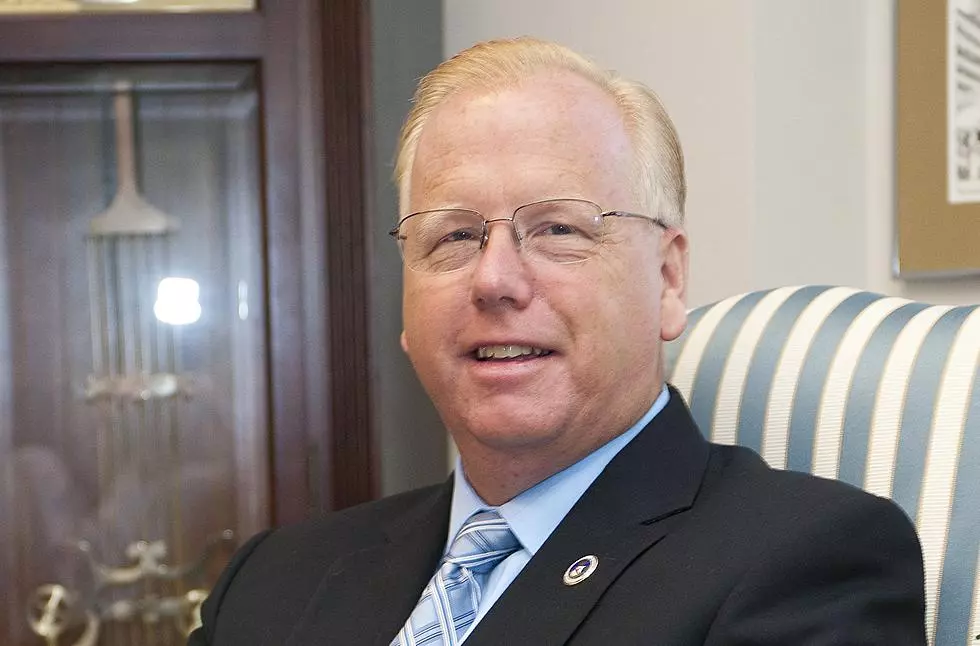 Connecticut Governor Taps Former Danbury Mayor to Serve as Infrastructure Advisor
City of Danbury Image
Former Danbury Mayor Mark Boughton will now be taking on some new responsibilities within the State of Connecticut.
Connecticut Governor Ned Lamont has just announced that the current Connecticut Department of Revenue Services Commissioner Mark Boughton will now also serve the state as the Governor's Senior Advisor for Infrastructure.
According to a press release from the Office of the Governor, in this new role, Commissioner Boughton will act as the Lamont administration's senior voice on infrastructure and will coordinate multi-agency approaches to administering funds from the recently approved, bipartisan Infrastructure Investment and Jobs Act.
Part of the job description will include coming up with new infrastructure ideas, putting together a comprehensive approach to equity and climate concerns, to be the liaison for the state to strengthen Connecticut's applications for federal grants, and to ensure that infrastructure plans are coordinated across state agencies.
Governor Lamont explained the appointment by saying that his administration is committed to making the most of this opportunity, and that Connecticut has some of the best leaders in the country when it comes to setting the tone on both climate change and thinking toward the future in terms of roads, bridges, public transit, and resiliency. The Governor called Commissioner Boughton "a critical member of the team ensuring that our investments are coordinated, strategic, and equitable."
Boughton's experience of 20 years in the Mayor's chair in Danbury is something that the Governor was looking for as well. Lamont cited Boughton's knowledge of how local government works and since he's been working at the state level, he knows how state government works as well.
All that expertise will come in handy especially since the state is expected to receive about $6 billion of the $1 trillion in allocations from the infrastructure bill that will be directed towards transportation improvements, internet access, and other state infrastructure initiatives.
The former Danbury Mayor also seemed pleased at the new assignment and was honored to take on the role in what he called "an important time in the state." Boughton will also continue to serve in his current role as the states Revenue Services Commissioner.
LOOK: Here are 25 ways you could start saving money today
These money-saving tips—from finding discounts to simple changes to your daily habits—can come in handy whether you have a specific savings goal, want to stash away cash for retirement, or just want to pinch pennies. It's never too late to be more financially savvy. Read on to learn more about how you can start saving now. [
From:
25 ways you could be saving money today
]
KEEP READING: See the richest person in every state
Beware of These 50 Jobs That Might Vanish in the Next 50 Years