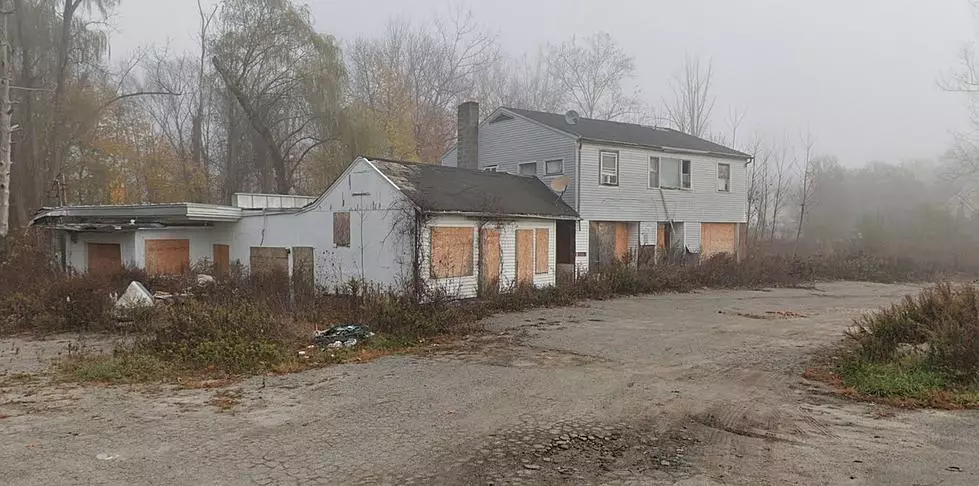 Connecticut Dedicated Over $1 Million to This Brookfield Property, Here's Why
Google Instant Street View
The Town of Brookfield has been awarded a grant from the the State of CT.
According to a December 2022 article from I-95's Large Dave, the money would go into fixing the property at 20 Station Road in Brookfield. The site was once home to a dry cleaners in the 60's and 70's and was condemned in 2011. At that time, the CT DEEP (Department of Energy and Environmental Protection) concluded that the soil is contaminated.
According to a press release from CT Governor Ned Lamont's Office, this is part of a larger-scale state project which totals $24.6 Million. The Brookfield Station Road project will get $1.2 Million to "remediate contaminated soil and to abate and demolish the former dry cleaning business located at 20 Station Road to enable the construction of a three-story affordable mixed-income apartment building by Brookfield Village Station Road, LLC."
We wanted to know more about the grant and what it could mean for the town so we went right to the top. Brookfield First Selectman Tara Carr joined us on the I-95 Morning Show Tuesday (1/17/23) and we asked her about the grant and bit more about how this process works. This is what Carr had to say:
"We are recipients of the grant, this is a Brownfields grant, there are around 16 that are happening across the state. In our case, that site has been blighted and contaminated, an environmental catastrophe and its been that way for decades, as you well know. So, this is an opportunity to go after it and we've been able to partner with a developer to remediate and abate and get rid of the existing building and put in some nice housing to make our downtown area a nicer place to be. "
Brownfield Grants come from the Connecticut Department of Economic Development. According to the EPA, the program is designed to "provide grants and technical assistance to communities, states, tribes and others to assess, safely clean up and sustainably reuse contaminated properties." In other words, they make it easier and more cost efficient to take a dumpy property and turn it into a functioning space that is not a contaminated eyesore.
Carr went into a bit more detail about the process, saying "the stipulations of the grant as far as the state is concerned, in order to enter into this agreement you have to have the property developed." 
I think its important to point out exactly where this building is and what that location is all about. Station Road is just off the 4 corners intersection in Brookfield. If you were standing in the middle of the road looking at Green Bubbles Car Wash, this building would be to your left.
There happens to be historical significance to this particular area. I remembered that it was a special place and I knew the story went way back in time, but I couldn't recall the specifics. I decided to reach out to the person who educated me on Station Road in the first place.
His name is Mike Allen, Mike is our former I-95 News Director, a local historian and the host of "Amazing Tales from Off and On Connecticut's Beaten Path." Mike also was the researcher and presenter of "The Place You Live" on I-95. I asked Mike to refresh my memory and remind me what is the importance of this site? This is what Allen told me:
"Laurel Hill Road, which intersects with Station Road, is one of the original north-south roads through the area. The old Brookfield Tavern (which was moved from the intersection of those two roads to a location in Danbury) was allegedly host to George Washington on one occasion (I stress allegedly). Station Road itself took travelers across the Still River to Brookfield's first railroad station (near the Brookfield Crafts Center)."
From George Washington (maybe) to a giant pile of trash (definitely), that is one hell of a transformation.
You can listen to our discussion with Tara Carr below.
P.S. This topic fascinates me, it's amazing to me that a vacant building can fall in on itself, while contaminating the soil and just sit there for decades. I wrote an article about this and some other Brookfield properties back in March of 2021 called "Vacant Brookfield Properties that Give me The Creeps."
There was nothing remarkable about what I wrote. I was just pointing out what everyone could already see and yet, it got a huge response from the readers. Many of them reached out to thank me. Imagine that, people don't want their hometown to look like a hellhole!? It's good to hear that the site is on its way back.
8 Main Street Danbury Facts So Unbelievable, They Have to be True
Danbury: "The Hat City"
At one time. Danbury was known as the hat making center of the universe. The hat making industry is what this town was built on but frankly, I'm tired of talking about hats. We are so much more than that. Danbury has a lot of intriguing true stories and many of them originated in the same place, Main Street. Main Street Danbury holds truths so unbelievable, you kind of have to. How can one 2-mile stretch of road, hold so many stories? I just does.
My Brother's Keeper: The Tale of a CT Cult Leader Who Said He Was God
"Brother" Julius Shacknow was a cult leader based in Meriden, CT who convinced his followers he was the Messiah. Shacknow's cult called The Work was in operation in the 1970's and 80's according to
Investigation Discovery
.