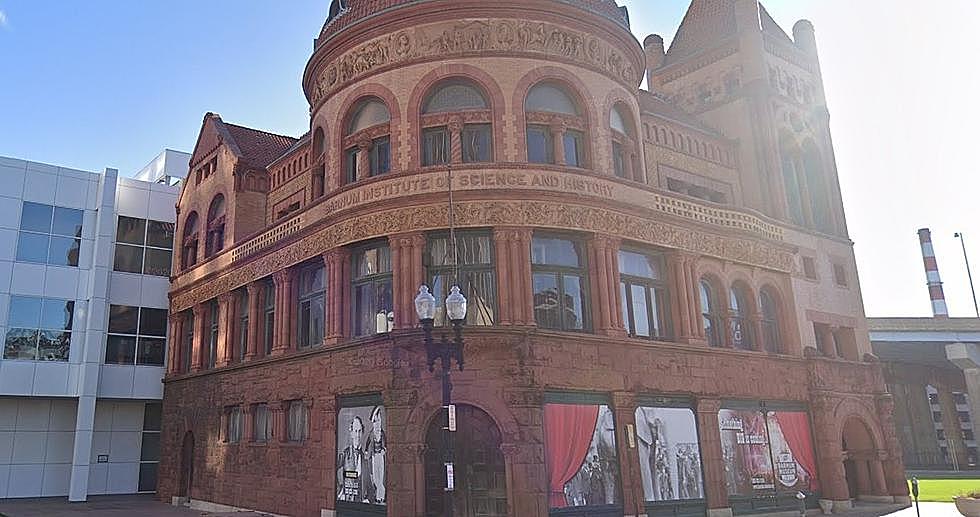 Bridgeport Named No. 2 Best Place in the Country to Raise a Family
Google Instant Streetview
Every so often a "best places" list comes out that has you kind of scratching your head. Well it's happened again.
We seem to be fascinated with best places in Connecticut lists. Whether it's a best places for a certain food list, a best places to live list, or in this case a best place to raise a family list.
Now we know not every list is something everyone agrees with, that just goes without saying, but with this latest list just released, it's a little more puzzling.
For most people who know the state of Connecticut, I don't think anyone saw this one coming. According to bestplaces.net, Bridgeport, Connecticut has just been proclaimed one of the best places in the country to raise a family. Not only did it make the top 10, but the city actually came in at the number two spot on the list.
So, like me, you know about Bridgeport and usually when you think of best places in Connecticut, Bridgeport is not one of the first towns you think of. So what gives, how was this list compiled?
This may give you a little insight as to the city's high ranking on the list. The researchers used the following metrics to find the best places for families to live in the U.S.
They used a combination of factors like school ratings, crime rate, cost of child care, and other factors like amenities for kids, as well as parks, playgrounds, and green open spaces.
Still when you look at all that criteria, I don't think many people would right away say Bridgeport. However the report mentions that Bridgeport has more then 25 parks, an aquarium, a few lighthouses, and a slew of biking trails. It also took into account location, location, location, and Bridgeport is within easy reach to two other cities that made the top 10, New York, and Boston.
So to be fair, the list was put together with the idea to have city's where there's plenty of kid friendly activities, and Bridgeport does check off that box, but the city also tops some of the worst of places as well. Just recently Bridgeport came out on top of the "Worst Places to Live in Connecticut" list. It also came in at the No. 6 spot as the "Most Dangerous City to Live in Connecticut," so go figure.
Whether you agree or disagree with how this list came out, here's the Top 10 of the "Best Places To Raise A Family In The U.S."
Grand Rapids, Michigan
Bridgeport, Connecticut
Raleigh, North Carolina
Cincinnati, Ohio
Fayetteville, Arkansas
Atlanta, Georgia
Dallas, Texas
New York City, New York
Madison, Wisconsin
Boston, Massachusetts
All that being said, let's end on a positive note. Bridgeport may not be a great all around city to live, but if you have kids, you'll never run out of ways to keep them busy and active in the city ranked the second best place in America to raise your kids.
The 100 Best Places to Live on the East Coast
READ ON: See the States Where People Live the Longest
Read on to learn the average life expectancy in each state.