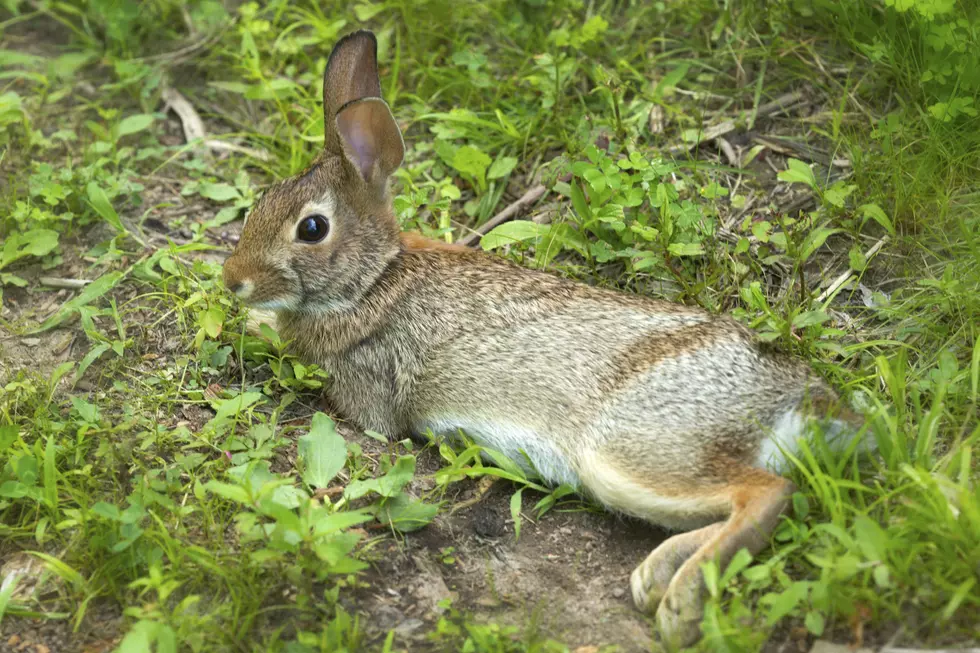 Cottontail Rabbits are Thriving in Connecticut
Getty Images
Have you noticed that there are a hell of a lot of rabbits around Western Connecticut lately? We have a cute one living outside our place in Torrington, and there's a family living behind the radio station here in Brookfield.
I originally wanted to call this article 'Rabbits are &*#@ing like rabbits in Torrington', but after speaking with a few of my coworkers this morning, decided against it. It's bigger than Torrington, it's all of Connecticut. Rabbits are enjoying their moment right now. Why? Because of our state's efforts in a regional initiative to help our native Cottontail Rabbits.
According to CT DEEP, the New England Cottontail is the only Rabbit native to Connecticut, but in the late 1800's, the Eastern Cottontail Rabbit was introduced here in the state. The Eastern Cottontail is now the predominant species of rabbit. The New England Cottontail was actually on the verge of being listed as a candidate for threatened or endangered status in 2006, due to widespread habitat loss, and population decline. In 2009, Connecticut joined as part of the New England Cottontail Regional Initiative, and due to excellent work, by September of 2015, our New England Cottontail had made a comeback.
Now it's 2022 and Eastern Cottontail Rabbits are starting to thrive. With over 700 acres of public, and 600 acres of private land, which has been enhanced to not only benefit the Eastern Cottontail, but over 47 other high priority species here in the state, rabbits are breeding like.. well, rabbits.
And they're so cute. The New England Cottontail is slightly smaller than the Eastern Cottontail, they both average between 1-3 pounds, and are about 1 to 1-1/2 foot long. According to the CT DEEP, you can tell it's an Eastern Cottontail if it has a white star-like shape on its forehead. About half of Eastern Cottontails do, New England Cottontails don't have the mark at all. Both species of rabbits eat herbs, leaves, grasses, bark, young trees, and shrubs. As my grandmother knew every year, they love crops in your vegetable garden, and eating their own poop. Gross.
Cottontails usually have 2 to 4 litters per year, with 3-8 baby rabbits per litter. Minimum 6, maximum 32? That's a lot of rabbits. Bears, rabbits, mountain lions, what's next Connecticut? Which native species deserves conservation?
Hop Along On The Connecticut Salad Bar Trail
Connecticut restaurants are always championed for their pizza, seafood, hamburgers, and hotdogs, but I want a great salad for my entree more often than not lately. If you're sick of the meat sweats, here are some of my favorite places around Connecticut to get a great salad, or graze along a beautiful salad bar.
The Roads That I Have The Most Fun Driving Around Connecticut
Some roads are just fun to drive down, right? It may be super steep, winding and challenging, or desolate and quiet if you need to chill out. Here are some of my favorite roads to drive down around Connecticut that I think are fun, and why they bring me joy.